Why IoT is Becoming Increasingly Popular in Consumer Products
Why IoT is Becoming Increasingly Popular in Consumer Products
/images/uploads/blog/internet-of-things-omaha-media-group.png
Omaha Media Group
https://www.omahamediagroup.com/images/uploads/monster_gallery/Omaha-Media-Group-Black.jpg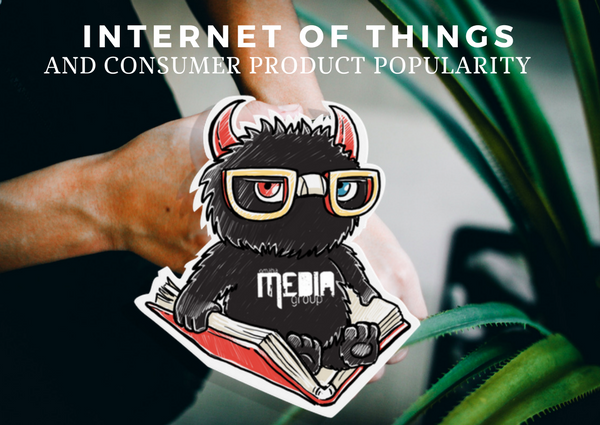 IoT refers to the Internet of Things. This technology has a number of applications, and more are being discovered with advances in the tech. A big part of IoT is consumer IoT, or IoT tech used in consumer products. A few examples of consumer IoT are smart watches, smart passenger cars, and smart washing machines.
Why IoT is gaining popularity in consumer products
Convenience
Simple things like making coffee as you get ready or cooling the house before you get home have been chores that you would have had to perform on your own. Infusion of IoT tech means that you can now get your coffee machine to turn on while you finish other work and chores and, when you are done, your coffee is ready.
If it is a warm day and you want your house to cool down before you reach, you can now ensure your air conditioning is switched on, thanks to IoT tech. As long as you and the device in question are connected to the Internet, you can do these things from wherever you are.
Ease of use
Looking at the same examples mentioned earlier, the coffee pot and the air conditioning, you would like to use this tech because it is convenient. However, tech also needs to be easy to use for it to become popular.
Most of the commands for IoT-enabled devices can be given by a single touch of an icon on your smartphone. Pretty much everyone owns at least one smartphone Internet connectivity today, which means anyone can use these IoT-enabled devices with a touch of a virtual button.
Internet connectivity
Thanks to smartphones and advances in Internet connectivity around the world, more and more people are now connected to the Internet and to everything and everyone around them.
The number of people using smartphones has increased drastically in the past few years, which means more people now have the means and the ability to use IoT-enabled devices and applications.
Health management
As an increasing number of people suffer from stress-related disorders and chronic illnesses, health tracking devices are becoming popular. These devices track heart rate, blood pressure, and such other vitals of your body.
Thanks to IoT tech, these devices can now also be connected to healthcare systems and services. What this means is, healthcare systems can now get real-time data on your medical condition, and can be alerted to emergencies by the IoT-enabled device for timely assistance.
However, know that anything connected to the Internet is prone to hacking and other kinds of cyber-attacks. You have to ensure that your devices have a good security system installed that is updated regularly and check for viruses and other issues on a regular basis.
Doing this will ensure that your devices function properly and your information is safe with the service providers.
The Internet of Things is popular and continuing to grow its market, especially in consumer products and services. Although it is still seen as a novelty by many, it is set to become more commonplace, affordable, and user-friendly going forward.
Do you think the Internet of Things will stick around for the long-haul?
Contact Us
We want to hear from you, so what are you waiting for? Contact us today.
Get In Touch
Share this post
Comments