Why Omaha restaurants need local SEO
Why Omaha restaurants need local SEO
/images/uploads/blog/restaurant-local-seo-omaha-nebraska-omaha-media-group.png
Omaha Media Group
https://www.omahamediagroup.com/images/uploads/monster_gallery/Omaha-Media-Group-Black.jpg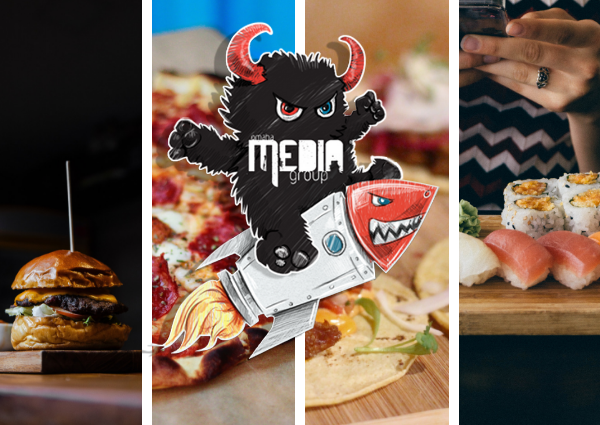 If you're a restaurant in Omaha, your local SEO strategy and web presence can give your business the boost it needs!
Owning a restaurant is hard work. The hours, blood, sweat and tears it takes to run a successful business in the industry is certainly admirable in our eyes.
Every business, including a restaurant, strives to grow business and attract more customers. Not only customers as a whole, but the right customers.
With ever delicious dish you create, it's imperative to market your business online via local SEO and social media platforms.
How does Local SEO help a restaurant?
Local SEO for restaurants is a critical marketing strategy that helps an establishment promote their business to customers, both local and visiting.
For example, consider all of the visitors in Omaha during the College World Series. Is your burger business at the top of search engine results for 'best burger in Omaha downtown'? If not, it's time to consider a local SEO strategy.
With the rapidly growing usage of mobile devices for voice search, local SEO has a significant impact on small businesses in Omaha! As a matter of fact, nearly forty percent of voice searches ("hey Siri…" or "okay Google…") are used to find local answers.
Local SEO aids in positioning your restaurant in front of potential customers through search engines, promotes what you offer, and establishes credibility.
How do I create a web presence for my restaurant?
Creating a powerful web presence for your restaurant takes a good amount of strategy!
Define your audience/ideal customer
First and foremost, you must establish your audience and ideal customer.
Is your ideal customer:
on the go?

millennial (

they're 37 and younger, y'all!)?

a vegan?

a craft beer lover?

a pizza connoisseur?

the late night crowd?
When your audience/ideal customer is identified, you establish the information you need to convey on your website, on social media platforms an in your local SEO strategy.
Where is your ideal customer?
Millennials
Omaha might not be considered a "college town", but the city does pay homage to a plethora of colleges enrolling tens of thousands of college students each year.
According to a study by Johnson & Wales University, forty-five percent of college students spend six to eight hours a day on social media sites. If your restaurant is not taking advantage of this, you're making a huge mistake.
Moreover, sixty-two percent of millennials claim if a brand engages with them on social media, they're more likely to become a loyal customer.
Baby Boomers
Perhaps your restaurant is dominated by an older crowd. The strategy used for millennials won't be as effective.
However, though baby boomers aren't as attached to their mobile devices, they are still utilizing web searches to view menus online! In fact, ninety-three percent of all diners view a menu online before deciding on a restaurant. Additionally, ninety-four perfect are influenced by online reviews.
Does your website have a menu optimized for search engines? Is your establishment taking advantage of and receiving customer reviews?
Local SEO and a strategy to grow your restaurant's web presence takes time, but in the long run, it can definitely pay off. We love supporting local Omaha restaurants and helping them grow their establishments.
If your local Omaha restaurant is ready for local SEO help or a digital marketing plan, we'd love to visit with you!
Share this post
Comments