Why Omaha restaurants need local SEO
Why Omaha restaurants need local SEO
/images/uploads/blog/Omaha-Media-Group-02.09-Blog_.jpg
Omaha Media Group
https://www.omahamediagroup.com/images/uploads/monster_gallery/Omaha-Media-Group-Black.jpg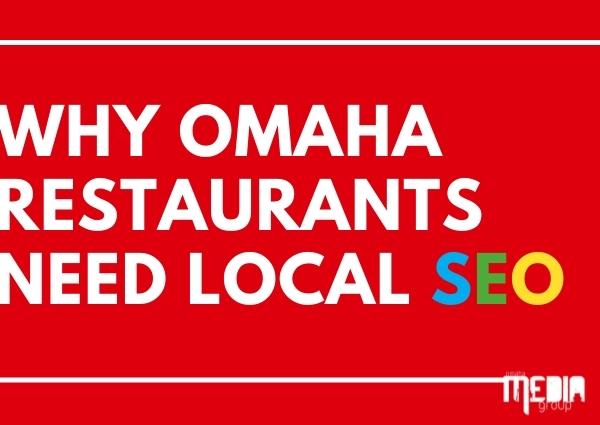 In 2018, Omaha was rated one of the top cities to start a restaurant. Those who consider Nebraska a "fly-over state" wouldn't think this, our locals know that there are so many awesome places to dine and wine.
Allow our local SEO experts to be your sou chef. Our team can handle all the prep work, dice up the "best restaurant" local searches, julienne the keywords, and handle the hot dishes that come in and out of the SEO strategy.
How does local SEO help a restaurant?
Local SEO for restaurants is a part of a strategic omnichannel marketing campaign that helps establishments promote their restaurant to customers, both local and visiting.
Omaha has plenty of large events each year from the College World Series, U.S. Swim Trials, The Omaha Henry Doorly Zoo, and so many others that natives and visitors will know!
As a restaurant, it is important to promote to locals about the best burger they'll ever have or the pizzeria with New York Style Pizza. Is your restaurant ranking for keywords? If not, it's time to consider a local SEO strategy.
Local SEO aids in positioning your restaurant in front of a potential hungry audience through search engines which gives you an advantage over the other Thai restaurants.
What elements do you need for

local SEO?
1. Google Business Profile account
When it comes to the conversation of local SEO and its overall strategies, one of the top strategies that continues to be a major factor in ranking in Google's SERP is Google Business Profiles. Google Business Profiles was previously known as Google My Business, and it is the same thing, but different names.
For those who do not have a Google Business Profile, it is important to get this connected. Simply go to its website, create an account, and add the necessary information. It is important to fill out all the information that is asked of you.
If you are using a third-party tool to manage and streamline online booking, make sure to add this while filling out the information.
For those with new or existing Google Business Profiles, it is imperative that you claim the business. If not, anyone has the ability to claim the business profile.
2. Local content
Any local SEO expert will recommend publishing content and optimizing content that is on the website. Why would you share consistent content? Content strategies can help users find valuable information, and because of this, it is a great way to get hungry patrons to view the website, or even learn something new.
There are a plethora of different types of content that can be written about in the industry, but make sure it resonates with your audience and the restaurant's cuisine. When people check out the content, they might visit your restaurant right away, but it is keeping your food top-of-mind.
3. Implementation of basic local SEO strategies
Keywords are the backbone of your SEO strategies. This is because keywords are the search phrases that restaurant-goers are using to find the best sushi or Thai restaurant. The right SEO strategy will take into consideration the different types of keywords such as short and long-tail keywords needed to rank for a plethora of search results.
4. Encourage review
The thing with reviews left on Google Business Profiles is that the good, bad, and ugly all matter for SEO purposes. This doesn't mean ignoring any bad reviews, but it does mean responding appropriately to these reviews as much as you would good ones.
This shows credibility to Google. It says, "Hey, they are a real business." While someone might not have loved the truffle fries, the next patron could say the opposite.
If your local Omaha restaurant is ready for local SEO help or a digital marketing plan, we'd love to take a bite out of this campaign together! For more information regarding our services, pick up the fork today!
Share this post
Comments