2018 Social media mid-year update
2018 Social media mid-year update
/images/uploads/blog/SOCIAL-MEDIA-UPDATE-OMAHA-MEDIA-GROUP.png
Omaha Media Group
https://www.omahamediagroup.com/images/uploads/monster_gallery/Omaha-Media-Group-Black.jpg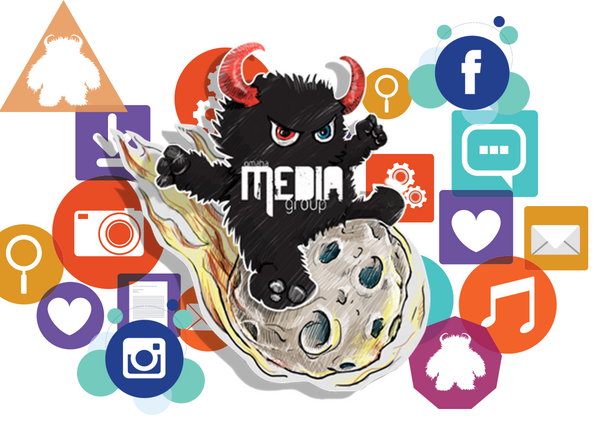 While we're nearly eight months in to the year of 2018, there have been some significant changes in the world of social media, how it's used, and what that means for anyone that uses social media for their business.
Almost 42% of the globe uses social media in one way or another. 3.196 billion active social media users.
There have been good changes and some challenges, so we thought we'd break them down for you.
Facebook/Cambridge Analytica
We'd love to sit down with Mark Zuckerberg and a cold IPA to genuinely see how he's doing. We're sure that a large portion of our readers are slightly caught up on this "scandal".
To break a complicated scenario down simply:
Up to 87 million Facebook users had their raw data exposed to Cambridge Analytica, a political consulting firm for the Trump Campaign.
This data was collected via Facebook app that was a quiz. You all know those Facebook quizzes everyone likes to take.
The quizes taken by Facebook users had a loophole that collected private data from the users, their friend, and family.
Cambridge Analytica sold the private data, but they weren't supposed to.
What's that mean for social media and your business?
Not only did this scandal affect a massive percentage of the Facebook user base, it simply came at a terrible, terrible time. People are increasingly worried about their online privacy and social sharing.
Trust is huge in any business, but gargantuan in the online world. From a marketing perspective, this changes the game for anyone using social media as a marketing tool. Especially companies like ours that manage social media accounts for businesses.
Due to this breach of data, and trust as a whole, Facebook is no longer balancing the needs of advertisers and user experience. They're now prioritizing friends and family over businesses. While we wholeheartedly understand the need for this, it makes social marketing a little on the tougher side. But we're up for the challenge.
Influencer Marketing
If you haven't heard of the Logan Paul/YouTube scandal, you're lucky (we're not even going to link to it). We'll spare you the horrific details, but in lieu of his horrendous actions in Aokighara, Japan, YouTube has published strict guidelines and sanctions to content producers and influencers.
YouTube is taking a strong stance to remove ethically and morally debatable approaches to content in the hopes of gaining more subscribers and viewers.
If we could high-five YouTube for this personally, we would.
Artificial Intelligence and bots in social media
This is an exciting time in that we've learned that technology can be used for great things. Artificial Intelligence and bots can make an online workflow simpler and be directed to a target audience.
These digital assistants can send texts, links, messages, etc in real time to users seeking information. In a world where an instantaneous response to an inquiry can mean the difference between a sale and the loss of one, we're big supporters of these!
What are some things you've seen change in social media so far? We want to know! What do you love? What do you hate?
Don't have a social media marketing plan yet?
That's ok. We have one for you.
Let's chat!
Share this post
Comments