3 Reasons why digital marketing in Omaha is a good investment
3 Reasons why digital marketing in Omaha is a good investment
/images/uploads/blog/DIGITAL-MARKETING-OMAHA-GOOD-INVESTMENT-OMAHA-MEDIA-GROUP.png
Omaha Media Group
https://www.omahamediagroup.com/images/uploads/monster_gallery/Omaha-Media-Group-Black.jpg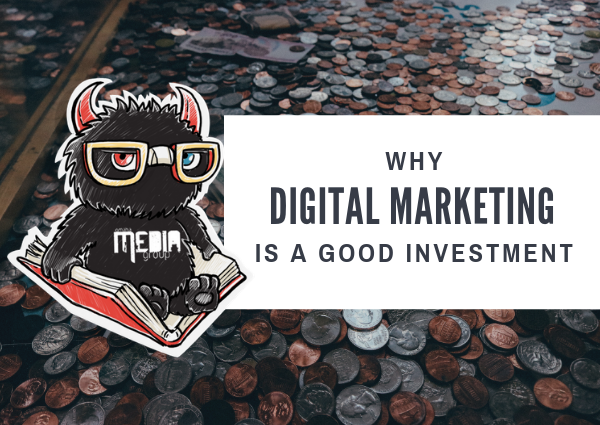 When it comes to digital marketing in Omaha, a small local business has countless options to choose from. Through our longtime experience, we're fortunate to be the go-to Omaha marketing agency for several businesses, large and small alike. From mom-and-pop shops, local startups to big shot financial institutions, digital marketing in Omaha is a really good investment.
What is digital marketing?
Digital marketing is the promotion of your products, services and overall business through internet sources. This marketing strategy is used to increase your brand awareness, reach your target audience, encourage more website traffic and overall engagement.
Digital marketing is executed through avenues such as social media, search engine optimization, PPC and email marketing.
Is digital marketing better than traditional marketing?
Digital marketing is not better than traditional marketing, simply different. Traditional marketing pieces like printwork, flyers and radio ads have their place, and always will. They can be great pieces that attract a broad, yet specific audience. However, traditional marketing can come with a hefty price tag.
Digital marketing is a completely different beast.
Digital marketing, when compared to traditional measures, can be significantly more affordable. Especially digital marketing in Omaha.
Fun fact, Nebraska is the second least expensive state for PPC advertising. We can thank our low unemployment rate and thriving local businesses for this.
Why is

digital marketing in Omaha worth the investment?

A common inquisition is if hiring a digital Omaha marketing agency is worth the money.

The simple answer - YES.

1. Digital marketing in Omaha is affordable.
While digital marketing is a complex process that navigates through a plethora of platforms, your dollars can stretch really far compared to traditional marketing! Additionally, it's easier for an Omaha marketing agency to develop a digital strategy based on a variety of budgets. Traditional marketing can blow through a budget quickly!

As we've mentioned, our team works with a vast array of business sizes with budgets to match. The smaller the budget, the more creative we need to get, and there's nothing wrong with that.

2. Mobility matters.
Only eleven percent of the United States does not use the internet. Naturally, digital marketing caters to the eighty-nine percent that are! Additionally, over seventy-seven percent of American adults own a smartphone.

Mobile facts:

As you can see, digital marketing helps put your business where your audience is.

3. Digital marketing is interactive.
There's no better way to reach, connect and showcase expertise with your audience. Digital marketing is the perfect way to directly interact with your customers, actively listen to them, engage with and enhance your customer service.

Not only is this extremely convenient on the business end, but it displays a level of transparency otherwise not accomplished through traditional marketing.

Digital marketing is an excellent investment in your business. As technology grows and resources expand in the online world, putting marketing dollars towards digital marketing can definitely receive results!
Share this post
Comments