Ways you can help your digital marketer
Ways you can help your digital marketer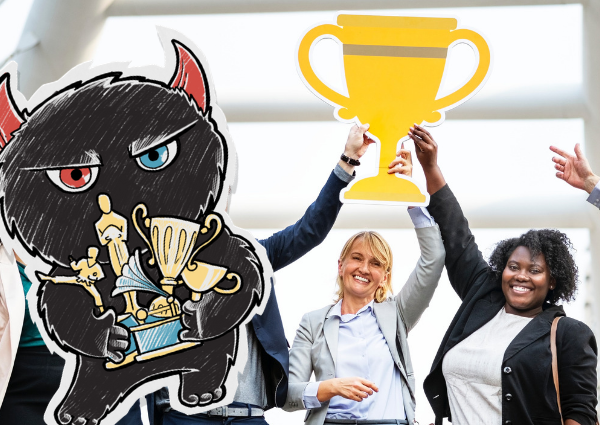 One of the best parts about hiring a digital marketer (eh hem - us) is freeing up time to execute the parts of business you excel at.
The good news: we got you covered.
The bad news: we do still need your help.
While most aspects of our relationship include a "set it and forget it" mindset on your part as a client, we do still need consistent information for our strategies to be successful. Your success is our success.
Just like personal relationship building takes time, so does a business relationship. Getting to know you and your business on a regular basis is a crucial part to any digital marketing strategy.
Ways we become successful together
More is more.
We're detail-oriented folks over here. More information is good information. We want to know your company history, what has made you successful, what road bumps you've had, what your business goals are. Heck, we even want to know what you eat for lunch.
Marketing to the right audience for your business requires a personal touch. We want to be an extension of your business. In order to do so, we need all the information we can get.
Moreover, this needs to be an ongoing conversation. Not only do we simply enjoy being in the know, we need to be to keep fine-tuning your strategy.
Convey your goals.
We like details and we like goals. Oftentimes potential clients come into our office knowing they need digital marketing, but not really knowing why.
As a business, you need to convey your purpose. A strategy can never grow legs if the purpose isn't defined.
While we can tell you some goals we think your business should consider having, ultimately, it's your goals that matter to us. We can't strive to reach them unless we know what they are.
Feedback.
Bill Gates says, "We all need people who will give us feedback. That's how we improve."
We thrive on growth and reaching goals. In order for us to do the best job for your business, we need feedback. Good feedback is specific, helpful, and constructive.
As mentioned above, more information is good information for us. The more we know and understand of your business accompanied by the feedback we receive, customizes your strategy.
Ways to give good and effective feedback:
Be timely

Be detailed.

Provide new ideas.

Identify likes and dislikes.

Ask questions.
Having a good, open line of communication with your digital marketer can aide with a successful plan to grow your brand awareness and customer engagement. The more we know, the better we can do!
Share this post
Comments