4 SEO Tricks Every Business Must Be Aware Of
4 SEO Tricks Every Business Must Be Aware Of
/images/uploads/blog/SEO-TRICKS-FOR-BUSINESS-SEO-OMAHA-MEDIA-GROUP.png
Omaha Media Group
https://www.omahamediagroup.com/images/uploads/monster_gallery/Omaha-Media-Group-Black.jpg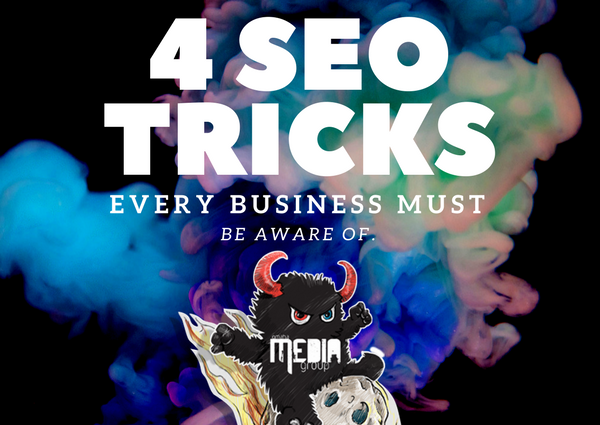 The success of any business depends on its online presence. The stronger the online presence of a business, the better are its chances at hitting high sales. A strong online presence requires much more than a website. The key to a strong online presence is implementing the right SEO strategy.
When it comes to SEO, there are certain practices that are extremely important to establish the success of your business. If you happen to be running a small business, there are some aspects of SEO that you should be aware of.
Here are 4 SEO tricks that every business must know.
1.Know your priorities: Customers first, search engines second
While this may sound strange considering the fact that search engines determine our ranking, it is also important to remember that you need to focus on engaging content. Keep aside all intents of prioritizing the search engines and instead, focus on creating content that engages users.
Manipulating search engines comes next in line. A customer-based SEO approach focuses on understanding how customers interact with a keyword. It is more ROI focused as well. Remember to write for the user and focus on the quality of the content.
2.Keep tracking your progress with web analytics
Once you have an SEO strategy in place, the next step is to find out what works well for your business and what does not. Tools like Google Analytics and Google Search Console help you understand your customers better. It helps you to figure out where the visitors to your website are clicking and what drives them away.
This way you can narrow down profitable strategies and focus on improving them, rather than wasting your time with strategies that don't work. Web analytics categorize data in different ways so that you can understand your audience.
3.Pay attention to on-site optimization
Many people tend to ignore or are unaware about the importance of on-site optimization. The right keywords, meta tags, keyword placement, and keyword density play quite an important role in making sure that your website is appealing to your users as well as search engines.
On-site optimization is a factor when it comes to search engine rankings. You need to constantly review and update your website both on the public front as well as the technical front since humans and search engines evaluate a website in different ways. The latter factors in certain algorithms and codes while the former looks at the design and content of a website.
4.Publish unique content
You may have heard this phrase so many times that it must now be permanently etched in your mind. Despite the fact that this is a common piece of advice, the importance of unique content cannot be stressed enough. This is because producing unique and engaging content in a consistent manner can be quite challenging.
The key aspect of a strong online business presence is in creating effective and quality content. It is important to keep your audience on their toes and make sure that you have their complete attention.
Say What?
SEO is a marathon...not a sprint. We've been training for this for years. We'll take on your SEO!
Send us a message!
Share this post
Comments