4 Key SEO Tips for E-commerce Websites to Boost Their ROI
4 Key SEO Tips for E-commerce Websites to Boost Their ROI
/images/uploads/blog/SEO-FOR-ECOMMERCE-OMAHA-MEDIA-GROUP.png
Omaha Media Group
https://www.omahamediagroup.com/images/uploads/monster_gallery/Omaha-Media-Group-Black.jpg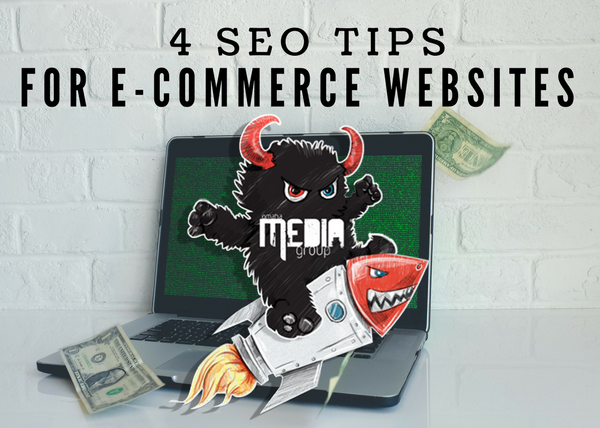 Search engine optimization (SEO) is something no e-commerce company can ignore in today's competitive digital space. It's the only way a company can create a strong digital presence and get more traffic to their website. After all, no user would get to know about the existence of the company if it didn't have SEO strategies in place.
Besides increasing their visibility in the online space, e-commerce websites also intend to boost their return on investment (ROI). No company would be able to survive if it's spending more than what it's getting in return. The real challenge, however, is the ever-changing algorithms of search engines that makes SEO nothing less than a trial-and-error process of. But e-commerce websites don't have to worry much if they know how to apply various SEO tactics in the right way.
If you have an e-commerce website and seeking to boost your ROI, here are a few SEO tips to follow:
Speed up your website
This is perhaps the most important factor driving your website's traffic. An e-commerce site that loads fast, lays out options clearly, and provides a quick and safe payment process is likely to perform well—even on search results! At the same time, you should make sure that your website's meta-description and meta-tags are keyword-optimized for better search engine crawlability. This will boost your rankings and get potential buyers to your website.
Target long-tail keywords
Talking about optimizing your website with keywords, the long-tail ones seem to do better. For example, you have an online store selling different varieties of teas in Connecticut. The popular keyword "tea" is good, but it won't be able to give your users the right results. But a long-tail keyword like "online tea store in Connecticut" looks more specific and relevant to what people in Connecticut would be looking for. Make sure your choice of keywords meets the search queries of your target audience. Remember, you should always write for your audience, not search engines.
Focus on link-building
The number of internal and external links on your website is a great determinant of your website's SEO position. Internal links help your users in navigating your websites better. On the other hand, external links help in adding more value to your user's search queries. These links show search engines that your website is original, credible and trustworthy, which pushes its ranking up. Link-building is something no savvy e-commerce website owner can ignore in today's competitive SEO scenario.
Integrate social media
Last but certainly not the least, you need to focus on your social media presence. If your website gets a quite a few social signals, which include the number of likes, shares, followers, @mentions, etc., search engines tell your users that your website is credible and valuable. Having a strong social presence helps you reach audience better, and drive social traffic to your website. So make sure you have a profile on social networking sites where you are most likely to reach your target audience. This is a good way to boost sales and drive your ROI.
Let us help you with your e-commerce site's SEO!
Contact Us
We want to hear from you, so what are you waiting for? Contact us today.
Get In Touch
Share this post
Comments