4 Things SEO Professionals Should Always Keep In Mind
4 Things SEO Professionals Should Always Keep In Mind
/images/uploads/blog/SEO-PROFESSIONAL-IDEAS-OMAHA-MEDIA-GROUP.png
Omaha Media Group
https://www.omahamediagroup.com/images/uploads/monster_gallery/Omaha-Media-Group-Black.jpg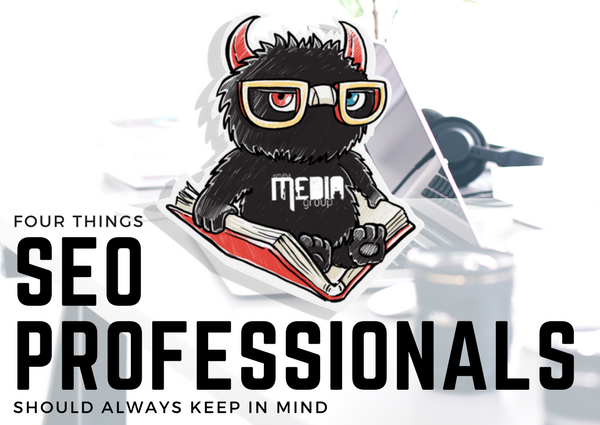 Surviving in the highly competitive world of search marketing is something not all brands can do. SEO professionals handling these brands in the digital space are often facing a tough time pushing their websites higher in SERPs. The whole process often resembles a trial-and-error method of putting inputs and measuring outputs against key performance indicators. But in reality, SEO is more than that.
SEO professionals will have to have a thorough understanding of the business and communicate their knowledge and expertise professionally to their prospects and clients. Here are a few things that SEO professionals need to keep in mind always:
Ensuring clients the full ownership of their properties
SEO professionals should always remember that they are lending a service to their client. They don't really own properties they create. There have been ample cases where a digital agency shuts down on a short notice and brands had to start digital activities all over again. The main reason behind this is that agencies open accounts in their own name, and not in their clients' name. Therefore, SEO professionals should always set up domain registrations, Google Analytics, hosting accounts, PPC accounts and social media profiles in their clients' name and give them full access to these properties.
Safeguarding the interests of clients
A client is no less than a god for a SEO professional. As such, they have to constantly safeguard their interests. Since algorithms are changing, tactics which worked once may not work in the current situation. This fact, however, may not be understood by most clients. But SEO professionals to know what works and what doesn't. They cannot afford to jeopardize their clients intentionally. No matter how much clients insist, SEO professionals have to adhere to ethical norms that are driving the digital space. They have to ensure that no harm is caused to their client's website because of their actions.
Maintaining complete transparency
Just like they have to safeguard their clients' websites, SEO professionals also have to maintain complete transparency in their dealing with clients. Most clients complain that they are unhappy with their SEO agency because their services don't seem to meet initial expectations. Either they are unprofessional in their approach or have concealed facts during the initial deal that surface out later. But SEO professionals need to remember that their actions will have a long-lasting impact on the client's business and their own. So it's important that they maintain complete transparency while striking business deals with clients.
Upgrading skills
SEO is a continuous learning process for professionals. Given the dynamism of the domain, marketers never seem to know enough about it. They should keep in mind that SEO success cannot be achieved in one shot. It takes time for results to show. But till then, SEO professionals have to continuously learn about it. They need to take up courses and upgrade their skills in order to rise above the competition. They can even partner with other agencies while executing campaigns so as to get an exposure to other areas of digital marketing.
We want to be your SEO professionals!
Contact Us
We want to hear from you, so what are you waiting for? Contact us today.
Get In Touch
Share this post
Comments