5 Things to Know Before You Start Your Digital Marketing
5 Things to Know Before You Start Your Digital Marketing
/images/uploads/blog/digital-marketing-omaha-media-group_%281%29.png
Omaha Media Group
https://www.omahamediagroup.com/images/uploads/monster_gallery/Omaha-Media-Group-Black.jpg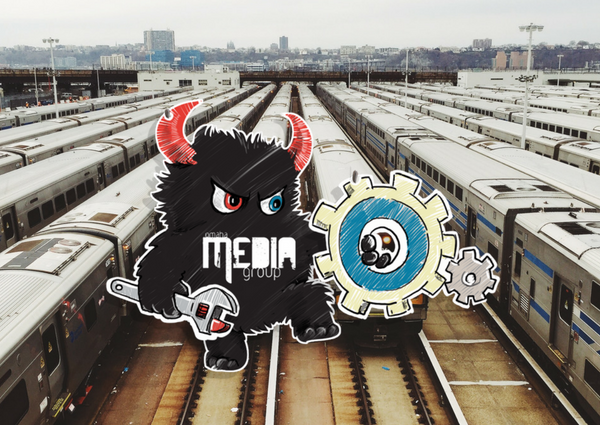 Has your business ventured into the digital world yet?
It seems like every other business, big and small, is venturing into the new era of digitalization.
The reason behind this transformation is simple: your customers prefer surfing the net rather than scouring the stores for their needs. This is why you need to bring your business to them, instead of waiting for them to come to your doorstep.
It doesn't matter if your company is in the big league or just a local shop around the corner; you need to have a digital market set up to earn the dollars!
Here are five essentials to keep in mind before starting your digital marketing campaign:
1. The Game Plan
Digital marketing isn't any different from a sports game. This is why you need to go in with a strategy to win big. The game plan should involve your goals, purpose, content, audience, and the underrated budget.
2. The Tool Box
What do you think of when you think digital marketing?
The traditional answer is a website that sells your product.
However, the present day equips digital marketers with a wide range of tools to trap customers. You have countless channels to dive into once you hit the digital marketing platform:
3. The Target
Don't follow the one-shoe-fits-all philosophy. Make customized content that clicks with a particular set of people, so they have a reason to be with you.
Digital marketing is all about focusing on one target rather than shooting general marketing proposals at every layman. You need to find your focal audience and give your best shot.
4. The Contact
The primary purpose of digital marketing is to make your brands humane, to make them seem that much more approachable.
You do this by communicating with the customers on a personal level, drop the boundaries of formality and tell them these things:
Why and how you came up with the company?
What can you do for them?
Which options can make their life easier?
Ultimately you need to remember that you joined the web to reach your customers. Be the charming, caring, supportive provider that makes their life easier.
Once you have achieved that persona, they will come running to you whenever they are in need of things you offer.
5. The Aftermath
Smart businesses know that your digital marketing does not end at the purchase. Rather it is only one of the final steps towards your goal of global commerce domination!
This means that you need to track and monitor each sale in order to create cost-effective strategies and products. Your analysis will help you smooth out any wrinkles that appear in your digital profile.
Now that you have the keys to the digital kingdom, no one can stop you from opening the digital doors to your customer's bank accounts!
Need Digital Marketing?
It's time to get started on a plan with us!
Get in Touch!
Share this post
Comments