5 Tips That Will Help You to Reduce the Loading Time of Your Blog
5 Tips That Will Help You to Reduce the Loading Time of Your Blog
/images/uploads/blog/REDUCE_BLOG_LOADING_SPEED.jpg
Omaha Media Group
https://www.omahamediagroup.com/images/uploads/monster_gallery/Omaha-Media-Group-Black.jpg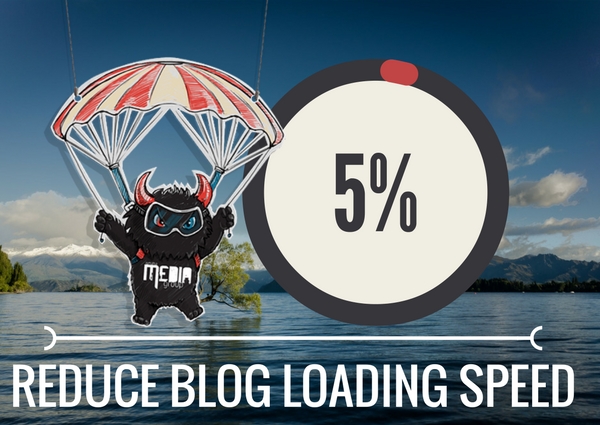 If you are an SEO expert, you probably already know the significance of reducing the loading time of a blog. Grapevine suggests, and many experts have endorsed it themselves, that loading time is one of the main ranking factors that is used by Google.
Many blogs lose out on traffic and lead generation because they are not optimized and in this fast paced world, visitors are extremely unforgiving on such things. They may forgive poor content a couple of times but technical inadequacy of a blog or website is unpardonable and not negotiable under any circumstance. That is exactly why you cannot turn a blind eye to the poor loading speed of your blog. You may be losing millions of dollars worth of business!
According to a post on Kissmetrics, which was started by the SEO and content marketing doyen Neil Patel, even a 1 second delay in page response can lead to a decline in conversion rate by almost 7%; almost 40% of the people abandon a website if it takes more than 3 seconds to load. Scary figures, aren't they?
Tips to Reduce the Loading Time of Your Blog
The following tips can help you to improve the loading speed of your blog pages and give a fillip to your content marketing efforts.
1. Don't Use Background Images in Your Blog
Background images can drastically reduce the loading speed of your blog. These images tend to repeat themselves in both horizontal and vertical directions and can reduce the speed by almost half. That is why you should steer clear of these harmful images.
2. Don't Turn Your Blog Into an Advertising Hoarding
The primary objective of a blog is to share interesting and incisive information on various domains with the followers and it should be treated as such. Of course, if you want to monetize your blog, you will eventually have to depend on advertisements. But, don't allow too many ads to be displayed on your blog at the same time. Each ad uses a long and complicated JavaScript code which reduces the speed significantly. If you limit the number of advertisements to 2 or 3, it will be easier for your visitors to browse through (a factor that is considered by Google while ranking!) and it will also be easier for search engines to crawl it.
3. Optimize the Size of Your Images and Don't Depend on HTML
Large images use CSS scripts which slow down a web page. So, you will have to resize the images without compromising on the aesthetics and appeal of the image. You can't however, depend on HTML to optimize the images because HTML would make a graphic smaller but the space allocated to it on a server would not reduce. So, the loading time won't be affected. Use Photoshop or Illustrator to resize the images.
4. Use a Reliable Content Delivery Network (CDN)
A CDN is better than a single server for delivering content across the world because a CDN is a network of servers that are placed at different places across the globe. That improves the loading speed remarkably.
5. Don't Use Too Many Plugins
Plugins are indeed very user-friendly and let you do a number of remarkable things. But using too many can spoil the taste that is reduce the speed of loading severely and become counterproductive. So, try to eliminate the unwanted ones and choose such plugins that can do multiple duties single-handedly.
If you are serious about improving conversion and your business using content marketing, you will have to blog. And if you want your blog to be effective, you will have to optimize the loading speed of your blog. Do it and see the difference. If you'd like to develop a blogging strategy, contact us to speak with our content specialists!
Contact Us
We want to hear from you, so what are you waiting for? Contact us today.
Get In Touch
Share this post
Comments