5 Tips that will Help you to Retain your SaaS Customers
5 Tips that will Help you to Retain your SaaS Customers
/images/uploads/blog/RETAIN_YOURS_%281%29.jpg
Omaha Media Group
https://www.omahamediagroup.com/images/uploads/monster_gallery/Omaha-Media-Group-Black.jpg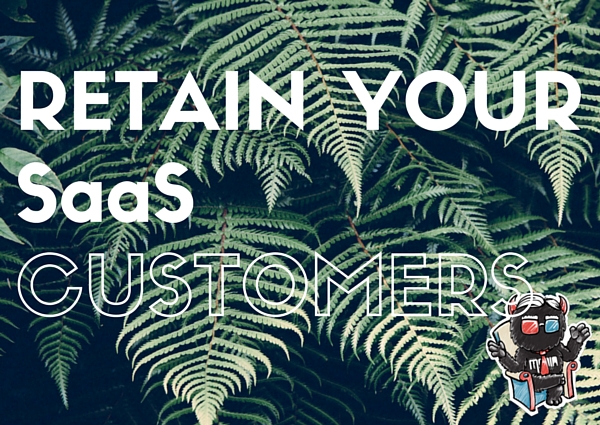 SaaS or Software as a Service model is all about retaining your customers by providing them not only a great product/service but also a great experience. Customer attrition rate in SaaS is referred to as the churn rate. A high churn rate is dangerous because it indicates that you are losing customers. Retaining a customer is much easier and more economical than attracting a new one. Also, once you have a steady customer and you have proven your worth, your customer will show more inclination to offer high higher value business or extend the contract because they are satisfied with your service.
The following are a few pointers on how to reduce the churn rate and improve the experience of your existing customers.
1. Drive Customer Engagement
To improve chances of customer retention, you will have to make your customers want to use your product more. That is how they will start to appreciate the importance of your product and its many features for their business.
2. Measure Engagement of Your Customers
The logical next step is to measure your customer engagement. You will need to have data to understand the level of engagement that is happening between your service and your customer and you will need a way to quantify the level of that engagement. You can assign a value based on the following parameters.
Frequency of use
Time spent per use
Reason for use
3. Always Check if the Payment Modes are Working Properly
You will have to be very vigilant about the payment modes your customers use. If they use credit cards to pay your bills, you need to know a couple of things. According to a blog post on Kissmetrics, credit cards usually expire every three years. A card provider may also decide to cancel a card before expiry in the case of any discrepancy or if a term of the agreement is not met. It is your duty to inform your clients that their cards are about to expire before it actually happens and also inform them if a credit card has been canceled.
4. Provide a Superior Customer Experience
A subscriber to your service is not only looking for a great product but also a superior experience. Make them feel special by providing a highly functional software, low maintenance cost, reduce the cost of renewal each year, provide loyalty services to member clients or those have been with you for long, provide a great after sales service, and be approachable at all times. Make the whole process transparent by putting everything down on your contract document and make payments completely hassle-free. If they offer advice, listen to it and if they point out a pain point, try to eliminate it.
5. Run Tests Frequently
It is very important to view your service from the perspective of your customers. You need to simulate their experience and carry out various tests to understand if you can improve the UX. Carry out random tests and also share the results with your customers so that they know that you are always trying to improve your product or service.
Retaining customers in the SaaS model is never easy. It is extremely competitive and since the period of engagement is usually short, if the customers do not like your product they would not renew the contract. Executing the above steps will stop them from looking anywhere else. You will be the only choice for them.
Contact Us
We want to hear from you, so what are you waiting for? Contact us today.
Get In Touch
Share this post
Comments