Five tips that will help you to retain your SaaS customers
Five tips that will help you to retain your SaaS customers
/images/uploads/blog/Omaha-Media-Group-12.04-Blog_.jpg
Omaha Media Group
https://www.omahamediagroup.com/images/uploads/monster_gallery/Omaha-Media-Group-Black.jpg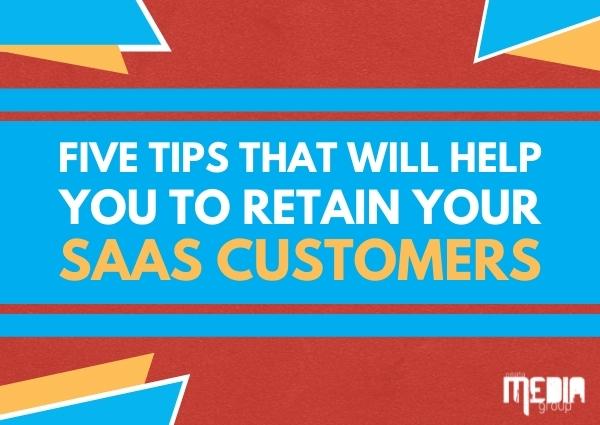 In SaaS, customer retention is critical. It provides clarity and helps to measure the growth or decline of the software and its services. To increase retention, here are five strategies to implement.
Importance of customer retention
Before we dive into the basics of SaaS client retention, it is important to understand that client retention and churn rates are not the same things. These two strategies often get intermingled with one another causing confusion. Please see this article to learn more.
The SaaS customer retention model follows the basics of customer retention strategies; however, it can be difficult to put an average percentage that shows a "good" or "bad" retention rate due to industry trends and differences.
One of the biggest basics of customer retention is providing clients and customers with a great product/service and great experience. Customer retention is cost-effective for any company in any industry.
A great example of this is Chick-fil-A. This company is able to pay its employees a higher starting wage than most of its competitors while providing 10 percent in charity donations each year. At the end of the day, customer retention is customer loyalty and satisfaction.
How would you measure customer retention? Provided below is the customer retention formula from HubSpot.
The following are a few pointers on how to improve SaaS client retention for existing and new clients.
Engagement is a term that is used in many different industries from social media marketing to customer retention in SaaS industries. The general concept of engagement is when a customer, no matter the channel, is using or interacting with the content on a regular basis.
For SaaS software, that interaction could be lower based on the software itself, but engagement is key. This means ongoing feedback, communication with customers, and making sure that what the customer needs is provided immediately.
2. Measure engagement of your customers
The logical next step is to measure your customer engagement. You will need to have data to understand the level of engagement that is happening between your services and your customers and you will need a way to quantify the level of that engagement.
3. Brand yourself as a service, not just software
This is where a SaaS platform can struggle because it is software that provides services. Why does the customer pay every month? What about the services continues to bring them back to your software again and again.
The first step in the process is understanding and creating a brand identity that will set the tone for the software itself. From there, here is how to handle marketing for any SaaS software.
4. Provide a superior customer experience
A consumer is not only looking for a great product but also a superior experience. Make them feel special by providing highly functional software, low maintenance costs, reducing the cost of renewal each year, providing loyalty services to clients who have been with you for a long period of time, providing a great after-sales service, and being approachable at all times.
5. Run tests frequently
It is very important to view your service from the perspective of your customers. You need to simulate their experience and carry out various tests to understand if you can improve the UX on apps or websites.
This means providing new updates to see if this will help improve their experience or make it more difficult to utilize the software and services.
SaaS client retention is not an easy feat, but with the right steps and strategies in place, a company can continue to grow. For help with digital marketing or creating software, contact us today.
Contact Us
We want to hear from you, so what are you waiting for? Contact us today.
Get In Touch
Share this post
Comments