How to improve User Experience (UX) design on apps
How to improve User Experience (UX) design on apps
/images/uploads/blog/Omaha-Media-Group-05.26-Blog_.jpg
Omaha Media Group
https://www.omahamediagroup.com/images/uploads/monster_gallery/Omaha-Media-Group-Black.jpg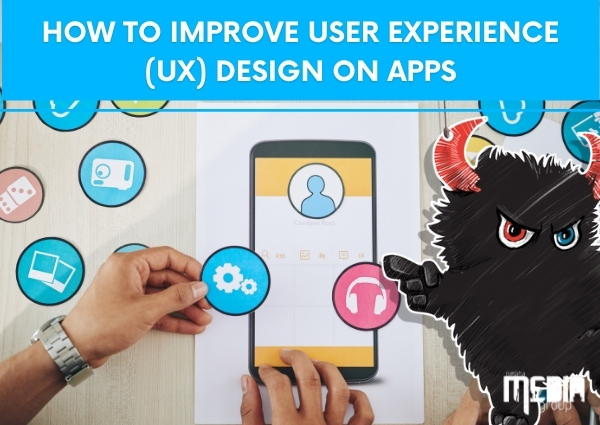 Mobile apps that are unsuccessful can be attributed to a couple of factors, but one of the largest ones is a lack of proper design elements. A quick glance at the mobile app store reviews will shed light on the main elements that consumers are looking for out of their competitors. This can be used as market research to continue to enhance the success of your mobile app!
What is Mobile User Experience (UX)?
Mobile User Experience (UX) design is the design of user experience for smartphones and wearable devices. A design focuses on accessibility, functionality, and user restriction.
The importance of mobile UX design is because it deals with the functionality of the app. How fast the app loads, how usable is it, and any errors that would drive consumers away.
The only difference between a good app and a bad app is the quality of its user experience.
For a large majority of UX design, the main component behind this design dealt with desktops and laptops, but as the rise of mobile searches increased, designers needed to adjust their design elements to ensure a positive user experience in mobile apps!
To provide the best mobile experience, it is important to understand the main differences between desktop and mobile UX design elements.
The first difference between the two is that UX on a desktop deals with a much larger screen which provides more design elements and can add more information; on the other hand, UX on a smartphone has a much smaller screen which means all information has to be concise.
The second difference between the two is the desktop screen cannot move horizontally and vertically. This means that the design on a smartphone needs to make sure that the same experience happens on the app whether the user's phone is horizontal or vertical.
The third difference between the two is that smartphone users do not have a mouse and keyboard to help them navigate through the app. This means all design elements, buttons, forms, and other notions need to be easy to swipe and click on with their thumbs!
These differences are imperative to remember when it comes to designing and developing a mobile app that provides the best user experience! These are the top elements that should be implemented to improve UX design on apps.
Loading speed
In 2018, a research study showed that consumers expect an app to load in two seconds or less. For every second after that, it drops the conversion rate by seven percent. It is common for a smartphone user to abandon a mobile app after one single usage.
What are the top ways to increase loading speeds:
Compress images

Skip large videos

Reducing plugins

Avoid a large amount pop-ups

Cut down on elements

Clear navigation

Consider your code
Smaller, broken up chunks
With a smaller amount of screen to utilize, it is difficult to type and navigate through this screen at times, this means making sure that content, images, and forms are all broken up into smaller bite-sized chunks.
Gesturization tune
These are the actions that users make while interacting with your app like swiping, pinching, pressing, or any other action. Understanding the common actions will help to attribute to a more personalized and engaging experience.
Proactively look for steps
Anticipate user's needs and each step within their journey whether it be checking out or needing help.
Consistency
Content on a smaller screen is not the same as a website. Screens on smartphones have limited screen space, and because of this, it can be difficult to view the content. This is why consistency is critical. Provide clear and easy steps throughout the entire process.
At Omaha Media Group, our app development Omaha team understands these main ways to improve user experience in mobile apps because we work on it! For more information on improving your app or starting a new project, contact us today.
Share this post
Comments