Benefits of digital marketing services for small businesses
Benefits of digital marketing services for small businesses
/images/uploads/blog/DIGITAL-MARKETING-SERVICES-BENEFITS-OMAHA-MEDIA-GROUP.png
Omaha Media Group
https://www.omahamediagroup.com/images/uploads/monster_gallery/Omaha-Media-Group-Black.jpg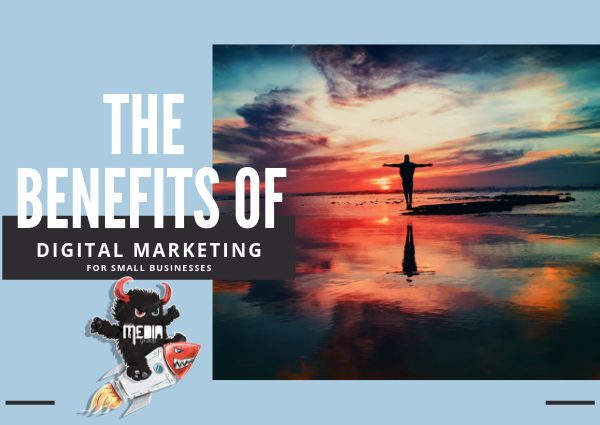 Owning a small, local business is considered the American dream for many. Taking your passion and turning it into action while doing all you can to watch it grow. There's no greater feeling for an entrepreneur than reaping the success you've worked so hard for!
While owning a business has benefits that come in troves, the pitfalls can sometimes seem daunting. Between working 24-7, being the sales staff, executing digital marketing services, accounting and all the other hats, business ownership is exhausting. And in an always-connected world we live in today, is it even possible to have work-life-balance?
There comes a point in the life of every small business that a difficult decision needs to be made. Can you contract out the parts of your business that take up too much time or that you don't excel at?
As a longtime provider of digital marketing services, our team often finds that businesses are overwhelmed with social media and maintaining their website. To some these tasks seem expendable compared to others, however, the impact they can make are huge!
Why does digital marketing matter?
Digital marketing services promote products and services through new forms of media. Not just on social media, but also through SEO (search engine optimization), PPC (pay-per-click) and email marketing.
More often than not, businesses come to us seeking help with digital marketing as they begin to understand the weight of it when lead generation is low. As with all businesses, there's a need for more website traffic to drive more sales. They simply go hand in hand.
SEO not only increases the amount of traffic a business gets to their website, but the quality of traffic it gets. A fully optimized site is essential for search engines, but also ensures your website visitors will have a good experience.
Search engines bring in ninety-three percent of all website traffic. If this doesn't tell you where your marketing efforts need to be focused, we don't know what will!
By contracting out your digital marketing services, you're giving your business the opportunity to grow with an outside experts perspective. As a small business owner it's easy to feel too close to your mission or product to market it in the best way. A business like ours will take your passion and develop an impactful strategy around it.
Digital marketing is a timesaver
Many entrepreneurs and business owners are on work-overload. It can feel like there's never enough hours in the day.
By contracting out your digital marketing services, you're creating more time to do the aspects of business you love. Becoming an expert at digital marketing takes time! Instead of learning as you go, we highly recommend contacting a professional. Of all the jobs it takes to make your business flourish, digital marketing is important enough to give it the attention it deserves.
When a business owner starts passing off the many hats they wear, they can start focusing on the reason they started their business in the first place. Even a small budget is worth utilizing for digital marketing services.
Can we save you time?
Our team in Omaha provides amazing digital marketing services to small, local businesses!
Send us a message!
Share this post
Comments