Content Planning For Growing Your Blog
Content Planning For Growing Your Blog
/images/uploads/blog/Content_Planning_for_your_Growing_Blog.jpg
Omaha Media Group
https://www.omahamediagroup.com/images/uploads/monster_gallery/Omaha-Media-Group-Black.jpg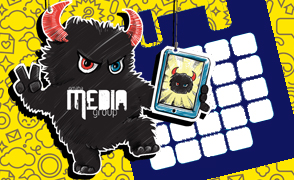 As bloggers, we have made a few million mistakes but thankfully we have also learned a ton of lessons from our blogging mistakes. While we've found thousands of methods that just flat out don't work, we've also discovered strategies that well, amazingly awesome. So today, we are going to share a few methods circumventing the content planning of your blog that we've used to grown not only our blogs, but our clients blogs as well.
Blog Frequency
It's essential to create a content plan for a growing blog. First and foremost, your plan should include the frequency of your blogging content. Establishing the amount you want to blog each week, month, quarter, and so on will create a reliable source for your audience. Communicating your schedule to your audience somehow sets a great expectation for them.
Blog Variation
It's important to mix up your topic of conversation every once in awhile if you tend to write about similar things. Varying topics can give your audience a little refresher and keep them excited to check back. Even varying from a standard blog post, you could do a FAQ, topic-driven list, or a video to spice things up.
News and Current Events
Look at your calendar and see if your having any major events coming up worth mentioning. Mixing these 'current-events posts' in with your other blog posts creates a sense of relevancy and freshness to your audience.
Blog Style Guide
If you're working on a blog with multiple authors, a style guide will create a harmonious environment for all of the content created by everyone. The style guide can outline the length requirements of a post, how paragraphs and headings need to be used, along with how images should be used. This style guide is also beneficial for any guest bloggers you may have.
Blog Calendar
Create an editorial calendar to organize and schedule your team's blog postings. By scheduling the posting subjects and dates in advance can create a seamless workflow for your entire team.
A growing blog begs for organization in all aspects, but keeping your content planned and strategic will take a load off and create large success!
Contact Us Today!
Contact Us
We want to hear from you, so what are you waiting for? Contact us today.
Get In Touch
Share this post
Comments