UPDATED: DuckDuckGo SEO
UPDATED: DuckDuckGo SEO
/images/uploads/blog/Omaha-Media-Group-01.24-Blog_.jpg
Omaha Media Group
https://www.omahamediagroup.com/images/uploads/monster_gallery/Omaha-Media-Group-Black.jpg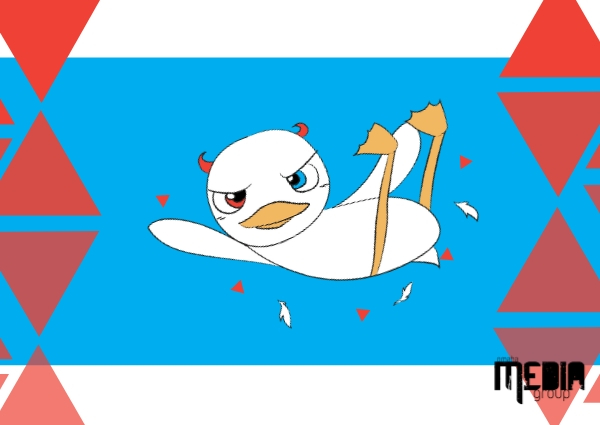 Google has taken a back seat in Europe due to legislation that fined the company over $5 billion for setting its search engine as the default search provider on their Android devices. Because of this, DuckDuckGo will be the second option on all Android devices that are sold in Europe.
As countries and consumers are more concerned with their personal privacy and where it is going, this has helped DuckDuckGo rise in popularity.
What is DuckDuckGo, how does it work as a search engine and how can companies work on their SEO strategies?
DuckDuckGo is a search engine that was founded in 2008 that prides itself on being a more secure search engine that "isn't creepy." In 2011, DuckDuckGo started to garner attention due to their marketing strategies that simply said, "Google tracks you. We don't." In 2012, DuckDuckGo reached its goal of one million searches on their search engine.
As data privacy issues continue to rise, individuals are starting to question their own privacy and how to protect it at all costs. One in 10 Americans believe it is not possible to go one day without their personal data being collected. A number of Americans are worried about the information that search engines and social media platforms both are able to collect and where that information is being stored or shared with.
This is where DuckDuckGo comes in to help solve this problem with Americans. DuckDuckGo does not store your personal information or search history. This means ads cannot track you from other search engines.
As the search engine continues to grow in popularity, a common concern is starting to also grow with companies about how to continue SEO strategies. However, while the DuckDuckGo search engine continues to grow with over six billion searches conducted in 2017, this only accounts for .22 percent of global search market shares.
This is smaller than Google, Baidu, Bing and Yahoo! And Yandex; on the other hand, this does not mean a company should just ignore this search engine. DuckDuckGo pulls from other search engines and shows queries dependent on their own ranking factors.
The problem: DuckDuckGo technically does not know where the searcher is located. This can cause inaccurate or misleading search results based on search queries.
If a company wants or needs to rank on this search engine, what needs to happen?
DuckDuckGo SEO

strategies

DuckDuckGo search engine is just like any other search engine out there with one goal in mind- to provide the best search results based on a consumer's search query. Because of this, all search engines are about the users. DuckDuckGo is no exception to this notion.

The CEO of DuckDuckGo used the word "privacy" in his interview in 2014 three different times and made it all about the user. As Search Engine Land states, "What's the point of this? SEO isn't about techniques and hacks. It's about creating awesome websites with high functionality, a great user experience and zero spam. Period."

Whether it is SEO strategies for Google, Yahoo!, Bing or DuckDuckGo, a website with the criteria above, will start to rank over other websites on any search engine.

Yup, backlinks matter for DuckDuckGoSEO just like any other search engine out there. Are you starting to notice the similarities between DuckDuckGo and other search engines yet? Since the company is all about privacy, there is little information released on their ranking factors, but what has been released shows that backlinks are critical.

A company should hire an SEO agency that handles backlinking strategies to help with rankings on a number of search engines. DuckDuckGo suggests that a company has high quality backlinks to high ranking and quality websites. As any SEO expert understands, that is the basics behind backlinking strategies.

This means a high domain authority, relevance of the link and is it a do-follow or no-follow?

On Google's search engine, all local searches queries are based upon what SEO experts understand as three factors known as relevance, proximity and prominence. This allows for local searches to be tailored to show the results of companies in that specific area.

Have you ever searched for "best pizza near me" and the results are .2 miles, .5 miles or even one mile away? If you want to go downtown for a fun night of pizza and drinks, a searcher would need to type "best pizza in downtown __." That would show results of downtown pizzerias and in the next set of results would be your local pizzerias.

Personally, we love it. Why would I want downtown results when I live 20 minutes away unless I was specifically going downtown. This is where the DuckDuckGo search engine is different. This is because DuckDuckGo does not save search history and does not track user behavior including local searches.

For DuckDuckGo SEO, it is not just about targeted local keywords and searches but also about adding more references such as geographical keywords.

DuckDuckGo continues to be the search engine that throws digital marketing and SEOs off their traditional methods, but in the end, some of the same strategies still implement even with a search engine that does not track you. Sorry, we still love Google!
Contact Us
We want to hear from you, so what are you waiting for? Contact us today.
Get In Touch
Share this post
Comments