UPDATED: Google BERT Update: What is BERT?
UPDATED: Google BERT Update: What is BERT?
/images/uploads/blog/Omaha-Media-Group-11.23-Blog_.jpg
Omaha Media Group
https://www.omahamediagroup.com/images/uploads/monster_gallery/Omaha-Media-Group-Black.jpg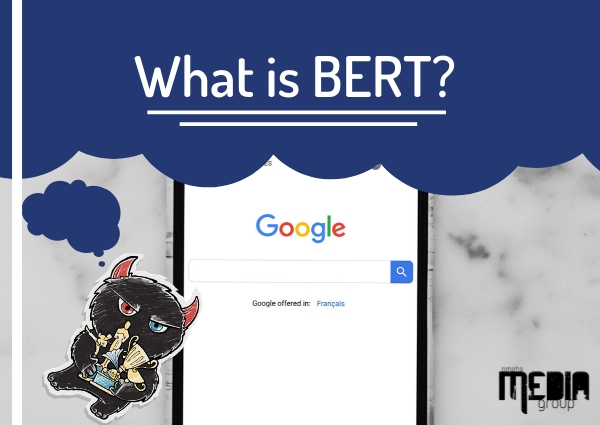 One of the biggest updates since Penguin and Mockingbird has affected over 10 percent of searches and Google described it as, "one of the biggest leaps forward in the history of search."
Each and every day, billions of searches are conducted on Google and 15 percent of those are the ones that have not been noticed before which creates a challenge for Google to keep content relevant based on search queries.
How is this going to be done? BERT.
We kind of figured this is how the whole BERT scenario went down at Google.
Once BERT was ready to be launched, it crawled millions of websites on Google and stirred the pot a bit, this is what he looked like after.
All jokes aside, BERT is a serious update. It is estimated to affect one in 10 search queries on Google. So, what is BERT?
What is BERT

?

BERT is short for Bidirectional Encoder Representations from Transformers. BERT is a deep learning algorithm that relates to natural language processing and understanding natural language on Google. This helps to understand what words in a sentence mean. A great example of BERT is from Neil Patel.
Notice the slight difference in the search results that show for the same query from before BERT to after. The example on the left shows the difference between two similar fields, but the one on the right shows the correct result for the search query. What does this mean? This means BERT is honing in on language and learning fast.
A number of agencies have noticed that a number of long tail keywords are starting to become more popular than their short tail counterparts. Why would this be the case? This is because long tail keywords are going to be targeting specific queries , which in return, is kind of what BERT is trying to do.
One of the biggest updates was Hummingbird then RankBrain and neither of these changed results like this.
Another change? Featured snippets. It is estimated that 70 percent of featured snippets are being affected by BERT. Featured snippets are small snippets of information that answers the search queries without a searcher clicking into the link unless they want to learn more about said query.
This update is one of the largest since RankBrain and some SEOs are considering it the Possum 2.0.
What was the significance of RankBrain and Possum?
RankBrain
In 2015, Google released a Core Algorithm Update which allows Google to use machine learning to determine the most relevant results for a search query. Before this update, Google's algorithm was determined by results to show for that specific search query.
If a person was to search for Omaha SEO in 2015, it would bring up the results that would show for that specific search query, but Omaha SEO entails a number of things and it could mean organic or paid. This might not be the best example to use, but imagine this when it comes to an even broader question that is asked.
Were searchers getting the information that was relevant to their queries? Yes and no, which meant Google needed to step up their game. This made Google start to learn what searchers queries really meant and it gave them the best options dependent on calculating patterns based on machine learning that the machine had noticed in behavior from thousands to millions of searchers.
Possum
In 2016, this Core Update affected local pack and finder results on Google. The main point behind Possum was to expand and diversify the local results that would show when a searcher typed into Google, "best pizza in Omaha."
It is estimated that Possum affected 64 percent of Google's local results. One year after the hit of RankBrain, the Possum was playing dead to affect local search results for better or worse for companies and businesses.
This new change filter results based on affiliations in Google categories and showed the most relevant business based on this. This update helped companies and businesses who were bordering states and major cities to show up on both states and cities. This helped a number of businesses and companies show up in local search results, and it made SEOs start to work harder on local keywords.
The chatter from the SEO community is that after BERT, companies and businesses are noticing a change with their local ranking. Google My Business accounts that are closer to the proximity of the searcher were ranking higher than others, and this raised concerns for some SEOs, but Google has not confirmed an update at this moment.
Every Omaha SEO expert isn't too worried or concerned after a Core Algorithm Update due to the lack of understanding of how that change will affect ranking, but do not worry. There really isn't a single way to modify for BERT.
This is because BERT is learning search phrases, language and understanding, and processing all of this information. The thing to remember is that any company that follows Google Guidelines are going to be fine, but those who are not will continue to falter.
So, write quality content that answers the search query as precisely as possible. If there are any changes, this blog will be updated on steps moving forward.
Contact Us
We want to hear from you, so what are you waiting for? Contact us today.
Get In Touch
Share this post
Comments