Google Search Ranking Algorithm Update Spring 2022
Google Search Ranking Algorithm Update Spring 2022
/images/uploads/blog/google-broad-core-update.jpg
Omaha Media Group
https://www.omahamediagroup.com/images/uploads/monster_gallery/Omaha-Media-Group-Black.jpg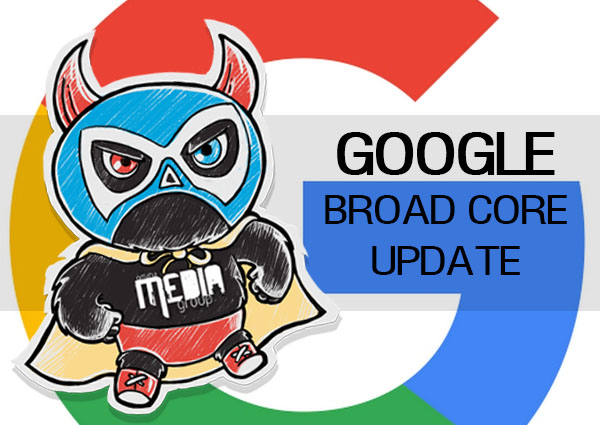 We've noticed a new pattern that suggests there will be a Google search ranking algorithm adjustment.
Last week, there was a lot of conversation in the various SEO forums about a possible Google update. The automated tracking tools, however, didn't pick up any indications of a Google update until last weekend.
Around Tuesday of last week, rumors began to spread throughout the SEO community about a potential Google update. SEOs were discussing ranking changes, and we've seen some minor changes but our tools didn't show much change, so, as we've done for over a decade, we patiently watched and watched, and waited.
It's not an uncommon trend to see a chatter and buildup talk like this leading up to an update and it's definitely not odd seeing trends trickle in like this weeks prior to an update, but things seemed to be getting worse on Monday, May 1st.
Google Search Tracking Tools
The Google search tracking tools have been calm for most of the week but they seem to be showing changes over the past day or so. Here are some screenshots from these tools, I do suspect some will update this morning and show bigger changes.
Spring 2022 Google Search Algorithm Update
It's been a little while since the last confirmed Google Core search ranking algorithm update, November 2021, which was followed by a few other smaller updates in January, March, and April of 2022.
This current potential Google search ranking algorithm update does seem to be bigger than those though and more along with the lines of the size of the Core update from late last fall.
What Can You Expect With An Update?
If you've never experienced a Google algorithm update before, it's important to remember that not every website will be impacted in the same way.
Some websites will experience large fluctuations in traffic, while others will not. Some may also be negatively impacted, and it's sometimes tough to figure out why your website was affected by an algorithm change. It simply implies that the page or website is being reevaluated against the other sites in your categories. By continuing to create new and useful content, as well as the continuation of optimization, it will most likely bounce back and even profit from the shift.
The Bottom Line
Is there an update happening? We can be sure that from the various amounts of chatter, and fluctuation within our own search databases, there is something definitely happening.
As always, we are carefully monitoring the situation and will update this post if we see anything new or interesting developments.
Contact Us
We want to hear from you, so what are you waiting for? Contact us today.
Get In Touch
Share this post
Comments