Guide to Designing Websites for Start-ups
Guide to Designing Websites for Start-ups
/images/uploads/blog/WEBSITE_Design_for_start-up_businesses.png
Omaha Media Group
https://www.omahamediagroup.com/images/uploads/monster_gallery/Omaha-Media-Group-Black.jpg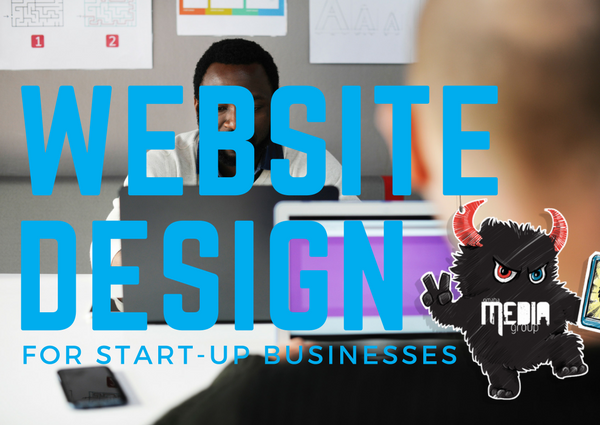 If you are not ready to design websites for startups, you will find the entire process to be tiring and rough. When designing websites for startups, it is more than just buttons and colors. For startups, a web page is a place to reach the target audience, sell products online, and outperform the competition. According to Dieter Rams, here are some of the principles of good design:
Innovative
As technology is expanding at an exponential rate, innovative designs should also keep up with it.
Usefulness of product
One of the most important goals of a good design is to focus on the usefulness of the product or services.
Aesthetics
The aesthetics of website design is important as it impacts the usefulness of products and services. Only when design execution is good, it will gain the attention of the target audience.
Easily understandable
The design should be self-explanatory, which means that it should speak for itself and answer all the questions of the target audience.
Unobtrusive
Design should be unobtrusive because the target audience needs to focus on the products, not the design. If the design is obtrusive, it will have a negative impact.
Honest
The design should always represent the product correctly. It should never make the product look more powerful and innovative than it is in reality.
Long-lasting
Great design should last for as long as possible. In other words, it should be timeless.
Thorough
There should be a focus on attention to detail, to complete the design and make it look great.
How to survive the design process for start-ups?
Here are a few tips you can use to survive the design process for startups:
Swift changes
When you are designing websites for startups, clearly state your objectives and quotes. As the goals of startups change regularly, outline your quotes appropriately. If you fail to do so, you may end up working for a longer time, while earning a smaller amount. When startups change their direction, you may have to make changes in the design of the website. If you don't have clauses for working additional time, you will end up losing money.
When working for startups, highlight all the details about your service. Also, include a clause which defines the rate of pay when working additional time. While you can use this tip for any project, it is extremely important when you are working with startups.
Chaos
When you are designing websites for startups, you will also have to take problem-solving into consideration. In startups, the environment is extremely unpredictable as chaos is a common factor. As a result of this, you will have to work in an indecisive environment. In such a scenario, you should stay as calm as possible as it will be beneficial.
Low budget
Most of the startups have tight budgets because of the lack of investors. When you are designing websites for startups, you have to focus on who will be using the website you design. When you are talking to your clients, try to get as much information as possible from them. By having a proper understanding of the expectations of the target audience, you will be able to design a perfect website. As a result of this, your clients will have higher conversion rates as the website meets all the needs of their prospects and customers.
Follow these tips when designing websites for start-ups!
If you're a start-up and need a website design, contact us!
Contact Us
We want to hear from you, so what are you waiting for? Contact us today.
Get In Touch
Share this post
Comments