Hospitality Industry Moves to Online Space
Hospitality Industry Moves to Online Space
/images/uploads/blog/Hospitality_Industry_Online.png
Omaha Media Group
https://www.omahamediagroup.com/images/uploads/monster_gallery/Omaha-Media-Group-Black.jpg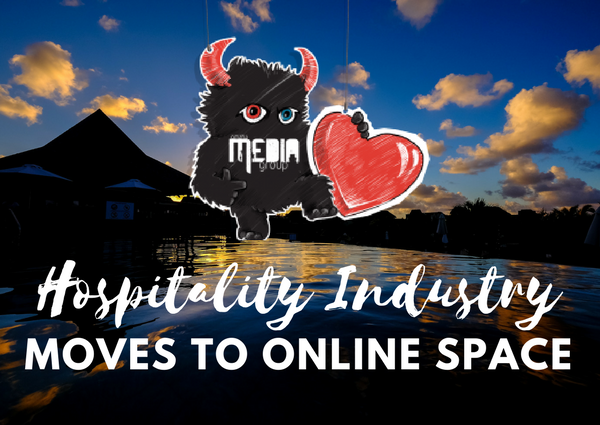 Consumerism has probably never been at its peak the way it is right now. Statistics will reiterate the simple fact that people's disposable income is seeing an all-time high at the moment. And there are no prizes for guessing which industry makes hay and rakes in the moolah at times like these – the hospitality industry! Don't believe us? See for yourself – right from that dining out plan you treat yourself with to making vacation plans to exotic lands – almost everything that you do while at break from work happens by the courtesy of this very sector. And keeping up with the times, this industry hasn't missed the chance to hop on to the online bandwagon and as a result, it's been one of the most life-changing mergers ever – of convenience and leisure!
Let technology ease your recreational plans
Remember a decade ago you could simply pack your bags right after deciding a vacation destination and book your accommodation and travel there and then. Sounds unreal in today's times, right? Cut to 2017, you can't imagine planning a vacation unless you have compared the prices on numerous websites and checked on every single discount possible online. It's only after you have got the best deal online that your vacation plans culminate into reality. So, it's only fair that the year 2017 alone has apparently seen over 20% addition in the online user base of the hospitality sector. Not just this, the data also depicts that users don't go for the hotel they can't find online or the ones which have negative reviews online. Apart from this, if their websites are not working properly, 40% of the users stop viewing it, let alone opting for it. The conception of giant players in this industry like Makemytrip.com, Goibibo.com or Trivago can unanimously be credited to this online shift.
Penetration of technology in B-Towns has played a major role
Albeit the metropolitan crowd got a taste of technology much before their B-Town counterparts, but that couldn't bring about the online revolution in the hospitality industry the way it's experiencing right now. With smartphones and travel apps, people are no longer worrying about factors like uncertainty about services or unforeseen availability. The organizations, if on one hand are making the most of this opportunity, on the other hand, also realize the fact that one click, one review can completely blow off the lid as well.
The small restaurants and take out joints benefit too
When it comes to restaurants, the sector has neither seen as much of a sharp rise as in the travel industry nor has the maximum share of its customers completely dependent on online bookings. The fact holds true for both smaller and cosmopolitan cities alike, where you can still make an abrupt plan and walk into a restaurant to enjoy a meal without making prior bookings online.
However, it doesn't mean that this sector doesn't enjoy the benefit of the online shift. Websites like Freshmenu or Innerchef completely operate online without having a physical place for the customers.
Are you ready to move your services online? Let us help you!
Contact Us
We want to hear from you, so what are you waiting for? Contact us today.
Get In Touch
Share this post
Comments