How Advanced AI Technology Is Changing Social Media Marketing
How Advanced AI Technology Is Changing Social Media Marketing
/images/uploads/blog/advanced-ai-technology-social-media-marketing-omaha-media-group.png
Omaha Media Group
https://www.omahamediagroup.com/images/uploads/monster_gallery/Omaha-Media-Group-Black.jpg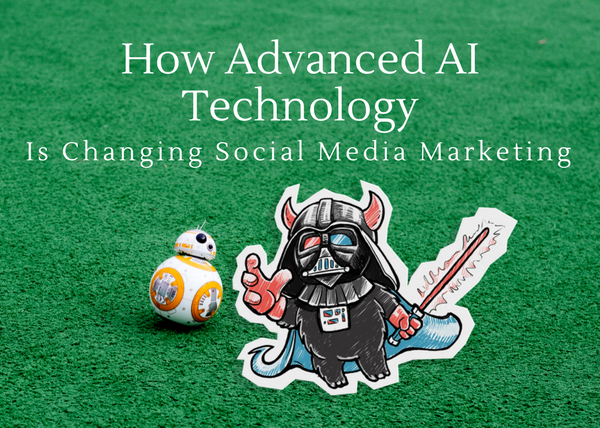 Artificial intelligence, or AI, has been making a slow and steady progress in becoming integral to everyday life. Most people do not even realize they are interacting or using AI, especially on social media, even though they interact with the technology on a regular basis. How is this infusion of AI in social media affecting marketing on social media platforms?
How is AI affecting the way social media marketing works?
AI, is used correctly, is proving to be a blessing to social media marketing professionals and companies. It lets them accomplish so much in so little time and with so little effort compared with what they would need to do without the technology to assist their work.
Creating marketable content
The sheer amount of content that gets generated on a daily and monthly basis on social media is staggering, to say the least. Creating campaigns and posts based on reactions to earlier campaigns, customer expectations, search engine optimization, and other such factors can be exhausting.
AI helps create content by analyzing all the available data. You can then tweak the content but you do not need to create it all from scratch.
Choosing Influencers
Influencers are a blessing to social media marketing, but it can be tricky choosing the right influencers for your brand. Some influencers may not be as influential as you want them to be, some others may not be able to reach the right people, while some others might simply not be able to do the kind of content you expect.
AI tech analyzes trends, audience, and other such factors for each influencer and helps you choose the right kind of people to associate with your brand.
Social listening
To be able to market well, you need to know what people are saying about you, which is near-impossible when you consider the sheer amount of data to be looked at to find mentions, reviews, and other posts related to your brand. However, AI tech can be programmed to scrounge through and analyze thousands of posts to find all the relevant data about your brand that can be used for marketing.
Popular AI tools used on social media
Chatbots
These are basically programmed AI that has responses to commonly asked questions by customers and can analyze programmed responses to find new ones for queries. You will see them as pop-up chat windows on many websites.
Fingerprinting and facial recognition
Not just smartphones, many social media websites also use these kinds of data from customers to ensure a high level of security and personalization to customers.
Data analysis tools
Slack bots, social listening tools, and such other AI tech are frequently used by social media marketing professionals to sort through massive amounts of data and pick out the bits they need for understanding customers better and strategizing their marketing plans accordingly.
Slowly but surely, AI tech is advancing and becoming an integral part of everyday life, not just for marketing professional or data analysis experts but for everyone who uses social media or even the Internet.
Let us help you with your social media plan!
Contact Us
We want to hear from you, so what are you waiting for? Contact us today.
Get In Touch
Share this post
Comments