How long does it take to have a website built?
How long does it take to have a website built?
/images/uploads/blog/11-21-how-long-does-it-take-to-have-a-website-built-omaha-media-group.png
Omaha Media Group
https://www.omahamediagroup.com/images/uploads/monster_gallery/Omaha-Media-Group-Black.jpg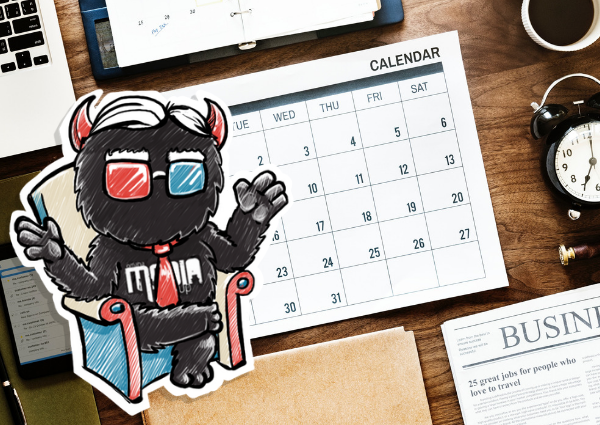 When meeting with potential clients for the first time regarding a new website build, one of the first questions we're asked is, "How long is this going to take?"
Understandable. So, how long is it going to take to have a website built?
The short answer: it's up to you.
Confusing, right?
There are several realistic factors when it comes to the design and development stages of building a new website.
Realistic factors include:
The size of your website.

What your website will do.

The resources you have.
However, the progression from one phase to another relies heavily on the feedback we receive from clients and when we receive it.
What does the who process look like? Let's break it down for you.
Phase one: Gathering requirements.
Our Coordination Team utilizes a standardized survey sent to each new client assessing their current standings.
This survey covers everything from likes and dislikes on their current website to what their needs and wants are. While it's a relatively simple survey to complete, it does require time and detail.
The more information a client can offer up to us, the more success we'll have working together.
Phase two: Design.
Ultimately, this phase is 100% the most challenging to work through and sets the tone for your entire website build. More often than not, phase two prolongs the website timeline more than anything.
The biggest hang up? Unfortunately, clients not responding to emails. There. It was awkward to say, but we said it.
The initial design process, depending on the number of pages to be designed, takes roughly one week. Once concept options have been designed, they are sent to the client for feedback and approval.
We need feedback! We joke that we hope you hate the first concept, but it's the truth! Why? Because it gives us a place to start! We have a team of thick-skinned designers, so thorough, detailed, easily conveyed feedback is crucial. The longer it takes to receive your feedback, the longer it takes for your project to progress.
Moreover, it's far easier (and cheaper for you) for us to adjust your design concepts before we hit the coding phase.
Phase three: Front-end coding.
If you didn't know, designing your website and developing your website are two different things. The design is solely focused on the visual presentation and aspects of your website. The development uses custom code (nerd stuff) to make the website work.
The front end coding phase on a simple website (homepage, contact us page, and simple subpages) is estimated to take five business days. Larger, more complex websites take roughly twelve business days.
Phase four: Back-end coding.
This near-end phase takes five to twelve business days. Back-end coding includes the placement of a clients content, SEO, SEM, and keyword implementation.
This is another phase where we run into time issues. As much as we'd like to say we're experts in every industry under the sun, we're not.
If our team doesn't receive content for your website, your website cannot be published. The longer it takes to receive your content, the longer it takes to launch your website.
Our advice?
Know the general idea of the content you'll want on your website as you fill out your discovery survey in phase one.

Create your text content while the design concepts are in full swing of phase two.

Have a final revision of your content while phase three is in the process.

Send your content when phase four is ready to launch.
Phase five: On-going support.
Phase five is the best phase, no doubt. We take great pride in the relationships we build with our clients and the work we create for them.
As long as your website is up and running, we'll be your support team. This includes troubleshooting, basic changes, and CMS training.
So there you have it, folks. The basic breakdown of how long it takes to have a website built. We're happy to walk you through and look forward to hearing about your own project!
Share this post
Comments