Why you shouldn't design your own website
Why you shouldn't design your own website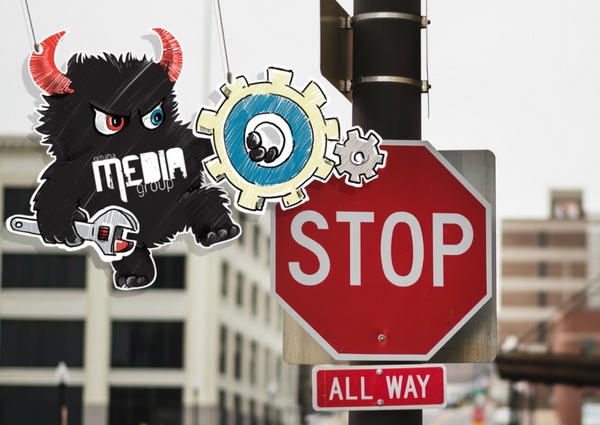 We surveyed the OMG office for things requiring countless hours (10,000+ to be exact) of practice to become an expert at.
Golf
Guitar
Day drinking
Parenting
Makeup
Laughably, nobody mentioned website design or development here. We'll blame it on living and breathing it every day. Consider it second nature.
After some funny math, our team collectively spent over 68,556 HOURS working in the web, web development and digital marketing industry.
We've designed, developed, marketed, optimized, troubleshooted, written, strategized, managed, maintained, learned, perfected, and so much more, specifically in the web industry - all in 68,556 hours.
Why do we tell you NOT to design and develop your own website? We became experts not because of the hours we've done, but because of the things we've learned going through it.
You might think the following:

I'll save money by designing a website on my own.
Sure, this very well could be true up front. However, what if you don't set your site up properly? What if you don't know how to optimize your website for search engines? What if you don't know how to troubleshoot any problems that pop up?
You're stuck with the loss of search engine results, the loss of clients and the loss of hours doing the things you enjoy. Importantly, you miss out on the huge cost-savings of having a professional company troubleshoot, fix or redesign your website.
It can't be that hard.
Ah, the famous last words. Services like Wordpress, Wix and Squarespace can be relatively easy to work with. However, there are tools within them that are not.
When used incorrectly, they essentially can break your website in a multitude of ways and require a skilled professional to repair. Oftentimes, it's easier (and more affordable for you) for a company like ours to build a new website from scratch than to repair damage on an existing site.
I can customize it how I want.
When using a template-based web service, you do have some flexibility in design and functionality, however, those features are just as available to millions of others. Hiring a web development team to design and be creative specifically for your business presents the opportunity to have a truly authentic end result.
What do we love about our own website? We've never seen one like it.
In conclusion
Building a website on your own can seem simple on surface level. However, for your website to make an impact on search engines, customers and potential leads, using a professional web developer like Omaha Media Group is a safe and excellent investment. Stress less about figuring out how to use a template-based service and focus on the strengths you have in your business.
Need a new website?
Our team of experienced professionals is excited to help you!
Send us a message!
Share this post
Comments