How to create Instagram story highlights for your business
How to create Instagram story highlights for your business
/images/uploads/blog/Omaha-Media-Group-02.22-Blog__1.jpg
Omaha Media Group
https://www.omahamediagroup.com/images/uploads/monster_gallery/Omaha-Media-Group-Black.jpg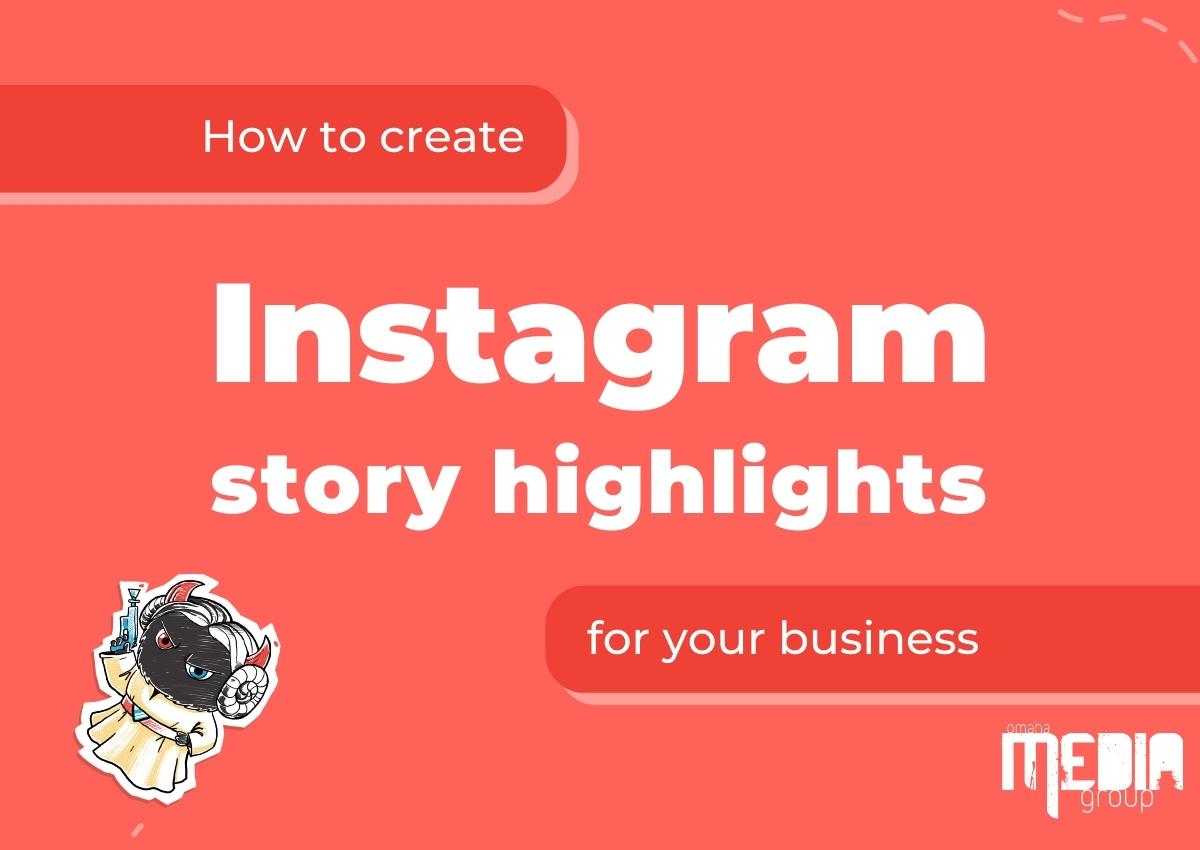 One of the ways small businesses can improve their social media presence is by fixing their social media bios. Your company's Instagram bio is prime real estate. It is the first thing that people will see when they click on your profile. It will influence a person's decision if they should follow your account or not.
Aside from writing an effective Instagram bio, you should take advantage of Instagram story highlights. Check out this guide our Omaha digital marketing agency team has created to help you use Instagram story highlights correctly.
What is an Instagram story highlight?
Instagram story highlights are stories that are pinned to a user's profile, where people can view them after 24 hours of being posted. The advantage of creating highlights is allowing people to view your stories prior to 24 hours.
How to add highlights to an Instagram profile
Adding highlights to your Instagram profile is very simple. You can do it yourself or by hiring the help of an Omaha digital marketing agency to manage your social media. All you need to do is:
Click the plus sign on your Instagram profile

Choose the past stories you want in a highlight

Name your highlight and choose a cover picture

Add new stories to the highlight by clicking on the highlight button when uploading it
Ways companies can use Instagram highlights
Showcase services or products
Companies should be using their Instagram highlights to showcase their services and products. You can add photos or videos featuring your products or services. Remember to keep these images simple. You can add links to your product or service pages for them to get more information to buy or order your service.
Pin your customer reviews and testimonials
Earned media is very important for companies. People take word of mouth seriously when researching their purchases. You should highlight any reviews, testimonials or photos where customers tag you. These testimonials will help increase the likelihood of people doing business with you.
Promote events
You can use your Instagram highlights to promote your events. That way, when followers or new people click on your profile, they can see what events you are doing soon. You can even add registration links so people can sign up. Once the event is over, add any images or videos from that event into that highlight for people to see.
Add resources
Provide your audience with value by highlighting resources or educational information. It will encourage those who come across your profile to hit the follow button. Then followers can always remember to come back to check out your profile for tips, educational content, videos or podcasts. Remember that Instagram now allows you to add links to your stories. Adding a sticker link can help drive traffic to your website or newsletter.
Let an

Omaha digital marketing agency manage your company's social media presence!

At Omaha Media Group, we provide digital marketing services where we can create a custom-fit strategy based on a company's goals. All of this is a seamless extension of your company, allowing any company to have an internal and external marketing team at its disposal. Contact us today to learn more about digital market services.
Contact Us
We want to hear from you, so what are you waiting for? Contact us today.
Get In Touch
Share this post
Comments