How to Drive Sales and Traffic Using Pinterest?
How to Drive Sales and Traffic Using Pinterest?
/images/uploads/blog/Drive_Sales_through_Pinterest.jpg
Omaha Media Group
https://www.omahamediagroup.com/images/uploads/monster_gallery/Omaha-Media-Group-Black.jpg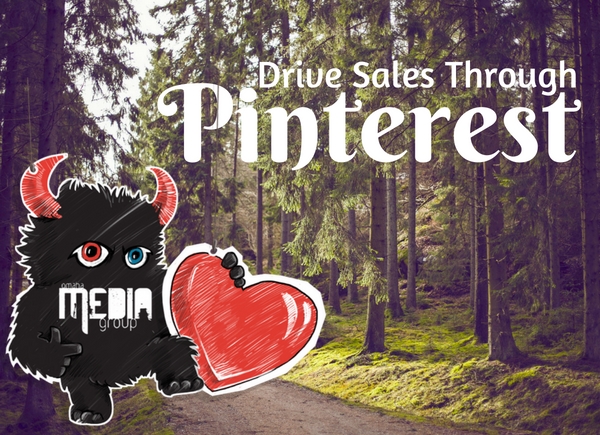 Pinterest is a unique social media initiative. Unlike Facebook and Twitter, which use images to support a piece of text or infographic, Pinterest is strictly images, or pins. The CEO of Pinterest, Ben Silbermann has called Pinterest a "catalog of ideas". That is why it is suitable for all kinds of business, especially e-commerce.​
According to Wishpond, Pinterest now drives more sales than even Facebook, which has long been considered the gold standard for driving business sales online. It is also one of the fastest growing social media platforms, globally, and has almost 70 million daily users. Entrepreneurs can showcase their works in the form of a brochure or board which is made up of pins, that is, images and also videos. The best part is, entrepreneurs can promote their products for free.
How Can Pinterest Drive Sales?
1. Rich Pins
Rich Pins are a truly novel feature of Pinterest. They allow the user to upload more detailed information about their pins or images. There are 6 types of Rich Pins: app, article, movie, place, product and recipe Pins. As a promoter, you can use the rich pin feature to add information like the number of items still available, the price of each item, a detailed review about an item that you sell or promote, special discount offers, and so on. Pinterest is like an online product magazine which you can browse through to find the product that you like best. It has something for almost all kinds of shoppers. Another marvelous feature is that the information gets updated automatically. You will have to apply to Pinterest to get a rich pin.
2. Pinterest Analytics
Pinterest has very advanced analytics that helps you to pinpoint your ideal target audience. So, if you know the domain and the demographics that you want to target, reaching out to your audience is only a matter of time with Pinterest analytics. You can also do comprehensive research to find out the keywords that your audience mostly use. That way, targeting your pins will be easier. The best thing is, you do not need to pay anything to use Pinterest analytics. There is also the option of promoted pins; you can use this feature to create advertisements using pins that are already popular with your audience.
3. Pinterest Contests
Pinterest contests are widely used to boost follower engagement on this medium. Your Pinterest contest pins need to be as attractive as regular pins so that they get repins and get massive publicity. You can use these contests to send promotional codes for free shipping to your Pinterest followers or ask them to post an image wearing your ensemble and a lucky draw could be conducted to choose 3 winners from them. This often helps to improve brand visibility.
Pinterest is one of the fastest growing social media platforms for a reason; a lot of surveys have shown that it is very popular among women. Since it would not cost much to start a Pinterest campaign, you should try it and see what kind of a return you get out of your investment. Also, incorporate Pinterest boards to your website and create catalogs of special collections during certain times of the year. This will increase traffic to your website also.
Let us help you utilize Pinterest in your social strategy! Contact us!
Contact Us
We want to hear from you, so what are you waiting for? Contact us today.
Get In Touch
Share this post
Comments