How to write an email newsletter
How to write an email newsletter
/images/uploads/blog/Omaha-Media-Group-05.11-Blog_.jpg
Omaha Media Group
https://www.omahamediagroup.com/images/uploads/monster_gallery/Omaha-Media-Group-Black.jpg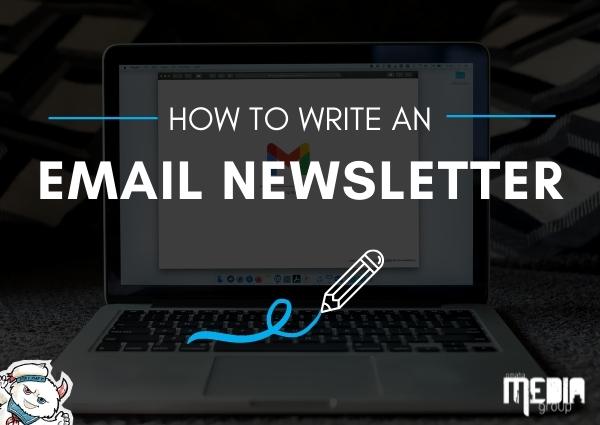 Email marketing is far from dead. It is still one of the most effective ways to reach your target audience. Why does it continue to be king? It continues to be a popular way people connect with businesses because almost everyone uses their email daily. There are nearly four billion daily email users.
Businesses big and small are using this number to their advantage by implementing email marketing strategies. One of the email marketing strategies they use is sending out newsletters.
If you have been thinking about starting a newsletter but do not know where to start, our email marketing management company team can help. Check out this guide to learn what a newsletter is and how to write an email newsletter.
What is a newsletter?
A newsletter is an email that is sent out to certain subscribers, and it consists of content, announcements, events and other promotional information. This kind of email marketing content helps keep your audience engaged and generates website traffic.
Why should you write a newsletter?
Whether you are already using email marketing or looking to start on it, you should consider making a newsletter. Large and small companies use newsletters to promote their businesses. Some of the top reasons why our email marketing management company suggests investing in creating newsletters are building relationships, keeping consumers informed, and advertising at a low cost.
By sharing regular emails with your customers, you can keep them informed about things in your industry, events or products. Then, you can build new relationships with potential customers by enticing them to sign up for your newsletter. Overall, it is a low-cost way to advertise your business and see a high return on your investment.
Look at email newsletter examples
Before you even start writing your newsletter, you want to look at examples. Check out some of the recent newsletters you have signed up for and see their designs. Get inspired by your favorite companies on how to design and lay out your newsletter.
Figure out if you really need one
Yes, newsletters are helpful for generating traffic to your website and leads. But, does your company have the time or need to create one? If you decide that making a newsletter would benefit your business but do not have the time to maintain one, then consider outsourcing it to an agency. These professionals can handle all of your email marketing, from writing the newsletter to sending it out.
Plan out the content
The next step is to figure out what content you want to send your users. You do not want to send them just promotional content. That may cause them to unsubscribe from your email list altogether. A good rule to follow is 90 percent education and 10 percent promotion. This will keep your audience informed but also lead them to make a sale.
Hire an

email marketing management company to handle all of your email marketing needs!

Whether you want to get started on your email marketing or need extra help handling it, let Omaha Media Group give a helping hand. Our team of experts can help you handle everything from writing to pushing out your email marketing campaigns. Contact us today to get started!
Contact Us
We want to hear from you, so what are you waiting for? Contact us today.
Get In Touch
Share this post
Comments