Keyword stuffing - how to avoid this SEO mistake
Keyword stuffing - how to avoid this SEO mistake
/images/uploads/blog/Omaha-Media-Group-04.25-Blog_.jpg
Omaha Media Group
https://www.omahamediagroup.com/images/uploads/monster_gallery/Omaha-Media-Group-Black.jpg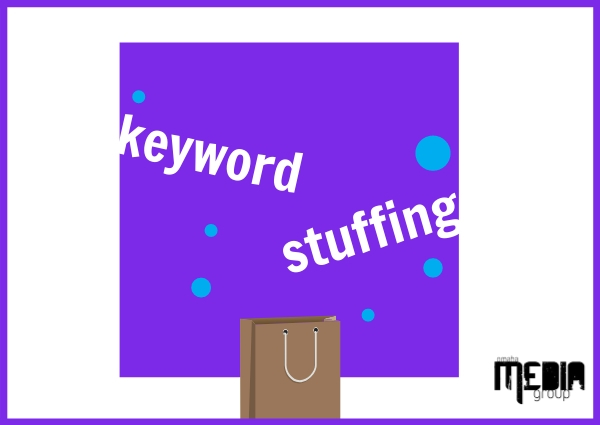 Keyword stuffing. It is the black hat SEO version of SEO today, but at one point this was the typical way to get a website to rank overtime! Yes, circa 2010 was about the time that keyword stuffing was a common practice, but in 10 years that has changed!
Google defines keyword stuffing, irrelevant keywords, as "refers to the practice of loading a webpage with keywords or numbers in an attempt to manipulate a site's ranking in Google search results."
What makes an Omaha SEO company successful in what they do? Websites that are optimized with the proper keywords. A lot of success in search engine optimization comes from placing the right keywords on your site. Yup, it not only matters what keywords, but where as well!
When you have keywords optimally placed in your content, then your page will be more likely to show up when those keywords are put into a search engine. However, there are companies and agencies that take this too far and just try to fit their keyword into their text as many times as possible.
This is often referred to as keyword stuffing, and it's frowned upon in the SEO community.
Here are some tips to avoid keyword stuffing - while still getting your pages to rank on search engines.
There are hundreds to millions of keywords that a company can rank for from local search phrases to national search phrases. We simply type into our system "seo" and thousands of results populate from exact matches to related and relevant keywords.
From there, an Omaha SEO expert can narrow down the search results to content-based seo keywords to those questions listed above!
As one of the leading Omaha SEO experts, it is important to use as many keywords as possible. Let us explain!
You want relevant keywords and phrases on service pages and/ or product pages, but at the same time, you need keywords that are specific to your blogging content as well.
Instead of just focusing on one or two keywords, you should have a variety of both long and short tail keywords in your content. You can place them not only in your text, but also as part of your headers and behind the scenes with metadata! A quick tip: placing them in the headers can make them more visible to Google.
Use your keywords naturally
In our experience, the hardest part for client's when they read blogs with keywords is that the keyword does not sound natural. We get it, it is funky, trust us we had to fit that keyword inside of the blog several times as naturally as possible.
A lot of popular Google searches do not actually sound natural when you try to fit them into a blog article or about us page.
However, if the keyword is "best seo company" you cannot change it to "the best SEO company." This is because it changes the search phrase! That is a new keyword and search phrase now.
There are three notions that Google is searching for to rank a website and its pages, and one of those notions is unique content. While creating content can be a breeze, it needs to be unique.
Did you know that when Google crawls your content it can tell how similar it is to other content it has crawled? Google is really that smart. The search engine algorithms are constantly changing, and there is a growing focus on making informative content that provides readers with the information they are actually looking for.
Google and other search engines want to see that you are a knowledgeable authority in your industry, so it is going to be more effective to focus on creating top-notch content that users really want to see instead of just incorporating as many keywords as possible.
Omaha Media Group is the leading Omaha SEO company Omaha, Nebraska. Contact Omaha Media Group today to learn more about SEO and digital marketing services.
What are the common SEO mistakes? 
While keyword stuffing is part of common SEO mistakes, there are others that are important for companies to avoid such as slow website loading speeds, not being responsive to mobile devices and bad content. Here's how these affect your overall ranking in search engines.
Share this post
Comments