OMAHA MEDIA GROUP LLC ANNOUNCES THE NEW ALEX LYON & SON AUCTION WEBSITE POWERED BY OMG AUCTION 360
OMAHA MEDIA GROUP LLC ANNOUNCES THE NEW ALEX LYON & SON AUCTION WEBSITE POWERED BY OMG AUCTION 360
/images/uploads/blog/lyon-auction-new-website-launch-press-release.png
Omaha Media Group
https://www.omahamediagroup.com/images/uploads/monster_gallery/Omaha-Media-Group-Black.jpg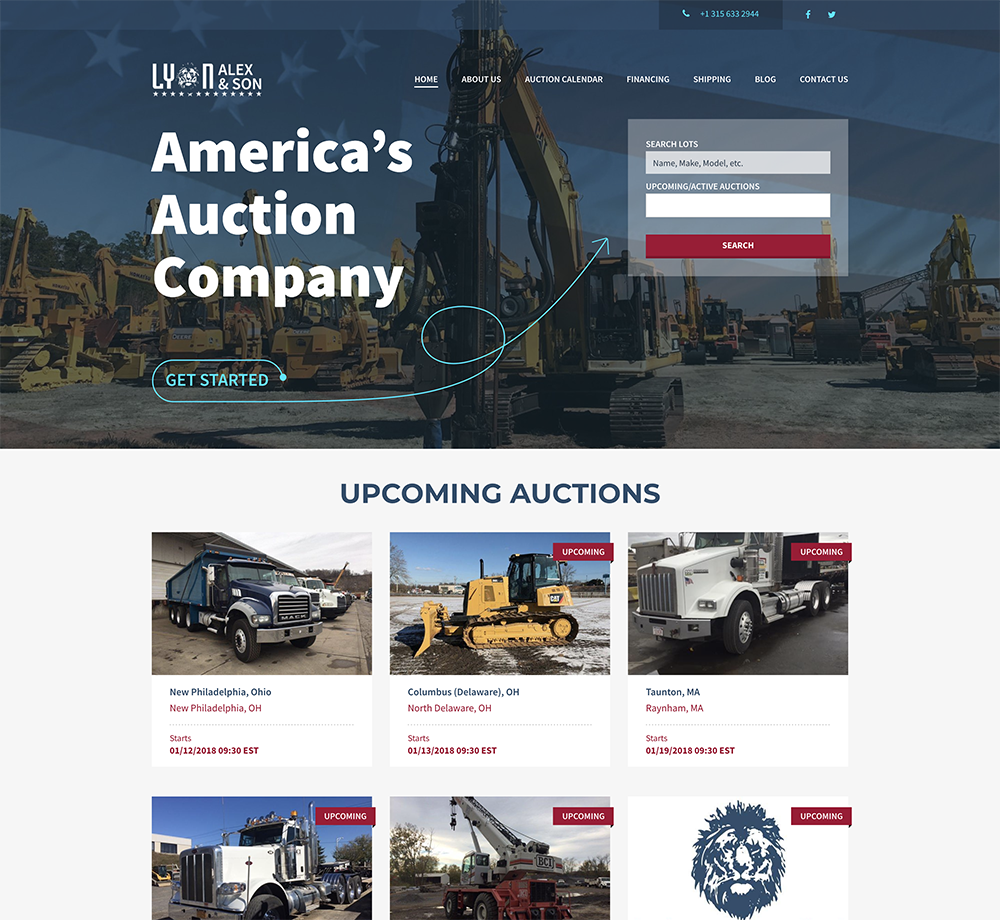 FOR IMMEDIATE RELEASE
Omaha, Nebraska 1/10/18 - Sweat, tears, hard work and a revolutionary change in the American Auction industry. Ok, maybe we didn't break a sweat but the new website and auction platform for Alex Lyon & Son Auction Company was a huge undertaking that took a multiple teams of industry experts. Omaha Media Group, LLC is proud to announce that the Lyon Auction launch is not only a game changer but, a success.
Inventory changes every minute as an auction nears, and every moment once it begins. The launch of Lyon Auction, and the partnership between Omaha Media Group, LLC and Wavebid, allows auctioneers to effortlessly broadcast up to the minute changes across multiple digital channels to active customers.
The real-time auction software, OMG Auction 360. The auction platform is unique thanks to these key components:
New corporate brand
New PCI-Compliant CMS system
Fully search optimized website with controlled Google Search crawling/indexing
Competitive Search Engine Marketing Strategy
Competitive Digital Marketing Strategy (Powered by Monstrous.Digital)
Competitive Email Marketing Strategy (Powered by Monstrous.Email)
Live Bidding Platform integration powered by Proxibid, Inc.
Real-time Auction Management Data to Website powered by OMG Auction 360.
Full auction management and auction data powered by Wavebid
Website Preview:
Omaha Media Group LLC
Omaha Media Group, LLC (OMG) is a leader in web application development, digital marketing and search engine optimization. OMG worked with Lyon's Auction to design a website that is easier for users to navigate, showcases auctions in a user friendly manner and gives consumers the most up-to-date inventory.
Wavebid, Inc.
Wavebid a comprehensive auction management solution built with auctioneers in mind.
Alex Lyon & Son
Lyon Auction is the number one Construction Equipment Auction company east of the Mississippi. For more than half a century the number one priority for Lyon's has been: the customer comes first and foremost.
You can view the new Lyon Auction Website here: https://www.lyonauction.com
For more information contact Mac Rodgers success@omahamediagroup.com
Contact Us
We want to hear from you, so what are you waiting for? Contact us today.
Get In Touch
Share this post
Comments