Omaha Mid-Level Developer | Meet Mahita!
Omaha Mid-Level Developer | Meet Mahita!
/images/uploads/blog/MEET-MAHITA.png
Omaha Media Group
https://www.omahamediagroup.com/images/uploads/monster_gallery/Omaha-Media-Group-Black.jpg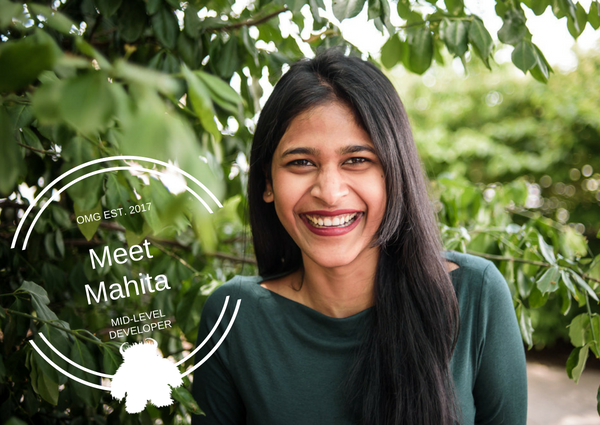 Our Mid-Level Developer is cooler than yours. There's no way around it. If there was a cool competition, Mahita would win, hands down.
We Call Her Mahi
Mahi moved to Omaha in July of 2015 from Hyderabad, India! FYI, that's a 23-hour flight, according to Google. She started as a Mid-Level Developer with us at Omaha Media Group in September of 2017!
When asking Mahi for some fun facts about her to share, we expected a college story and her favorite movie. We were WAAAAY off.
Is your developer trained in Kung Fu? Ours is.
Did your developer get chased by wild elephants and live to tell the tale? Ours did.
Did your developer live near the jungle in high school? No? Ours did.
Aside from these jaw-droppers, Mahi loves solving puzzles! We can only believe that this trait makes her so great at her job! She's hooked on junk food, but honestly, who's not in this office? She also admits to being a recovering "Coke" - Coca-Cola addict.
Local Omaha favorites include Roja, Blue Sushi Sake, and Night Owl. (Tray of tater tots, anyone?)
Mahi tells us that her favorite part of being a web developer with Omaha Media Group is making something new via code every day. She's intrigued by how something small can make a big difference in enhancing the user experience.
We love that Mahi's favorite thing includes the ease and satisfaction of the end-user. That's genuine dedication to customer satisfaction right there…and exactly why we love having her on our team.
Share this post
Comments