OMG Happenings - Welcome to OMG Clientele
OMG Happenings - Welcome to OMG Clientele
/images/uploads/blog/omg_blog_seo_meta.jpg
Omaha Media Group
https://www.omahamediagroup.com/images/uploads/monster_gallery/Omaha-Media-Group-Black.jpg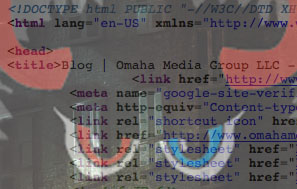 It's that time yet again to make another trip out to Las Vegas to visit a few of our Nevada based clients. Then on Sunday we are off to sunny Scottsdale to visit Desert Mountain where we will be shooting yet another commercial.

We have so many cool things we are working on that we have literally just let our own blog and Facebook feed run dry. We have nearly two dozen new clientele that have joined the OMG Monster Family since March 1st of this year, have made great strides in adding more services to our OMG Core suite of services, have an addition to the OMG family and even have been working on a little creative surprise for everyone.. we cannot wait to show you all!

We will get back on the creative horse, at least for our own needs, next week as we return from Scottsdale and will knock out proper announcements for all of our cool new clients, projects, and other information then.

Until then we hope everyone has a great weekend!
Contact Us
We want to hear from you, so what are you waiting for? Contact us today.
Get In Touch
Share this post
Comments