UPDATED: Oversharing on Social Media
UPDATED: Oversharing on Social Media
/images/uploads/blog/Omaha-Media-Group-04.10-Blog_.jpg
Omaha Media Group
https://www.omahamediagroup.com/images/uploads/monster_gallery/Omaha-Media-Group-Black.jpg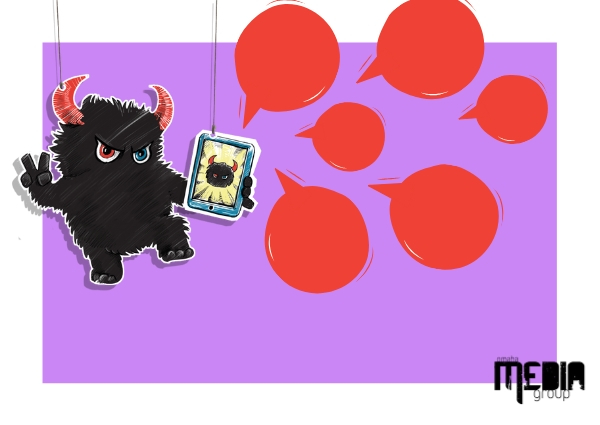 Oversharing on social media is common and as a company that manages social media accounts for our clients, we understand that oversharing can be so easy. What is usually the overall goal of oversharing on social media? Our digital marketers often hear the following examples:
"Everyone needs to know this now, not in a week."

"Get the word out there."

"It will increase our following."

"Followers want to know what is going on all the time."
However, oversharing on social media as a company can cause the exact opposite effect that companies are often searching for when posting five Facebook posts a day with as many Instagram stories as possible in 24 hours.
Facebook followers unfollow friends and family members based on their constant social media posts, and the same thing happens when a company posts way too much. This often leads to losing followers and then confusion why with a whole new strategy, but still overposting.
How often should you be posting?
Brand oversharing
86 percent of social media users want to follow and do follow brands on social media. More often than not, users following brands are in pursuit of specific, relevant content. Be it promotions, new products or personal incentives.
Did you know that out of the above 86 percent, 60 percent of them are annoyed by too many brand promotions?
Other brand annoyances:
Irrelevant content

Erratic posting

Poor grammar and spelling

Not replying to customers and their messages
At the end of the day, as a company, the content that is being published is not based around you, but your following. As a brand, it is important to find the right ratio of social media posts between being informational and bombarding an audience with too much content.
It takes on average seven times before a consumer will start to remember your brand and 15 times before they start to trust you, and because of this, do not lose a potential customer with the wrong or too many social media posts.
You are an extension of your company
Whether you own a company or are an employee, your actions online reflect upon that brand. More often than not, oversharing your personal life on social media affects your business.
It's interesting to reflect on pre-internet days when the only information people knew about each other was the information volunteered to them. Essentially, we had work lives and personal lives.
Today, the abundance of information shared up to a following on social media gives access to people we don't even know. Social media connects everyone in a way connecting personal lives and business lives.
Friends follow companies while clients follow personal posts. It's nearly impossible to maintain separate personal and business lives. Because of this, you are your brand, wherever you work, regardless of your position.
Questions to ask yourself before posting online:
Do I really want to share this with the world?

Does the world really need to see this information?

Will I care if this post is screenshotted?

Would a client care if they saw this?
Remember, regardless of privacy settings, social media and what you put on the internet is essentially out there forever. Be smart.
As a company, are you struggling with oversharing on social media? Give our digital marketers a call today for some guidance!
As a company, are you struggling with oversharing on social media? Or the exact opposite of never sharing?
Give our digital marketers a call today for some guidance!
Contact us for some guidance!
Share this post
Comments