Your Sales Teams and Our Marketing Teams Working Together
Your Sales Teams and Our Marketing Teams Working Together
/images/uploads/blog/SALES-DIGITAL-MARKETING-TEAMS-WORKING-TOGETHER-OMAHA-MEDIA-GROUP.png
Omaha Media Group
https://www.omahamediagroup.com/images/uploads/monster_gallery/Omaha-Media-Group-Black.jpg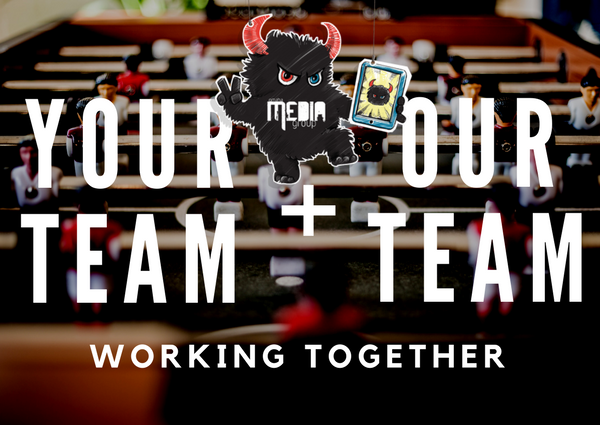 More often than not, your sales team and our digital marketing and SEO teams can be delicately intertwined. These teams are three of the most closely connected departments and proper coordination is essential to improve the outcomes for everyone.
As we've always said, it's important to us that you feel like we're not just offering a service, but that we're an extension of your business.
Here are some important aspects to keeping your sales team and our SEO and marketing teams on the same page!
Integration
Your sales team is and should be inherently focused on bringing in new clients and/or selling more products. In order to successfully fulfill this task, your sales team sifts through a large amount of data!
Did you know that the data your team collects is really important to us?
A large portion of the information gathered by your sales team, for instance, information about the target client, their interests, and so on, are extremely useful to understand your customers' persona.
Understanding the customer persona is an integral part of implementing any SEO or digital marketing strategy. This allows our marketing and SEO teams to better understand the type of content that your customers need.
Understanding keywords
One of the most crucial aspects of SEO is the proper use of keywords in a campaign. It is important that both your sales team and our marketing teams are on the same page when it comes to keyword implementation.
Business objectives should always highlight the importance of certain keywords that are researched. Your sales team can glean information from clients and our marketing team can narrow down the pattern of keywords being used by those clients.
Nurture your assets
The client and buyer is the biggest asset for both your sales team and our marketing teams. By using SEO strategies, our marketing team can better understand whether a customer is closer to completing a profitable transaction or not.
Communicating this information to your sales team is crucial so that they can refine their sales strategies in order to bring clients closer to the end of a buying cycle.
Both teams need to focus on nurturing their existing and potential customers for the best outcomes.
Inform your Sales Team
For the smooth working of both the sales team and the marketing team, it is important to brief your sales team in the various strategies our SEO and marketing teams are utilizing.
When your sales team understands the priorities in an SEO strategy, they are able to bring in better and more innovative sales strategies to improve the outcome of a sales process.
The more you enlighten different departments in SEO, the better will be the input towards improving the goals and outcomes of any SEO campaign.
Need SEO Marketing Help?
Overwhelmed with adding SEO and Digital Marketing to your long list of things to do? Just add Omaha Media Group to your list and cross off the rest.
Send us a message!
Share this post
Comments