SEO Notes: What is happening in the SEO industry in July
SEO Notes: What is happening in the SEO industry in July
/images/uploads/blog/Omaha-Media-Group-07.11-Blog_.jpg
Omaha Media Group
https://www.omahamediagroup.com/images/uploads/monster_gallery/Omaha-Media-Group-Black.jpg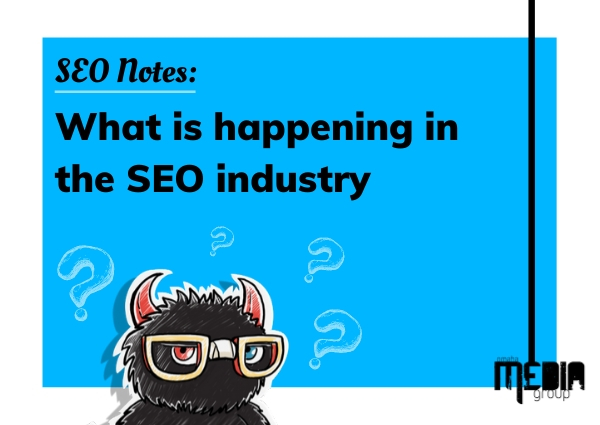 One of the most important notions when it comes to a client/ agency relationship is trust and communication! There should always be basic communication, reporting and updates set up to let the client understand, "hey, here is our work and what we are doing."
Our SEO expert Omaha compiles a list of the latest news in our industry to send with clients who receive SEO reports each and every month. The notes change just as fast as the updates and rankings of pages change in Google. But with that being said, we have decided that everyone should know the latest changes on Google!
Here are our SEO notes for the month of July!
Mobile first indexing
Our Omaha SEO agency took note that in 2016, the first mobile first indexing press release was sent out on Google's WebMaster Blog regarding the update and its importance.
As the rise of mobile continued to show in Google's data, it was apparent to the largest search engine out there that mobile was the future, and companies needed to be part of that. Since then, there has been a continual increase in the usage of mobile devices for search results.
Google Webmasters released a statement that mobile indexing first ranking factors has been pushed back from March 2020 to September of 2020. This is important for all companies that have an outdated website that is not responsive on mobile devices. In recent years, a company could still rank on the first page of Google's SERP without having a mobile friendly part of their website, but after September 2020, this will all be different.
This will affect a website's ranking, and quite possibly, could have already started to affect brand new website's ranking due to all new websites being required to have this as a ranking factor.
While there is a bit of time before this change takes place, it can take anywhere from six to 12 weeks for a website redesign and development project. Do not hold off on this until the last minute! This will affect a site's overall ranking in SERP, which means, it is time to fix this!
Google updates
Google has updated their help document on Google Discover which is being completely revamped and it will be one way that a website can now rank on its search engine.
With Discover going through major changes, it is important that images are optimized for search engines as well. Discover is the scrollable content within a search engine. An image can be the ranking factor for content.
Common misconception with rankings
Here's an important note that all companies should understand from Google's Webmaster! John Muller recently starred in Google's Webmaster Podcast and explained that there isn't a way to predict ranking based on one single strategy.
At Omaha Media Group our SEO expert Omaha professionals could not agree with Muller more! To be honest, as a leading Omaha SEO agency, we have said this a time or two in meetings!
As Muller states, "Not every site has to do the same things, but there are multiple ways to get there, and what works for one site might not necessarily work for another website."
Muller goes on to explain there is no way to predict that one strategy will affect it by 10 percent or even .5 percent."
All that can be done to help with organic rankings and their fluctuations is to write content that is quality content which is optimized, unique and informative to your target audience. The more they want to consume with said content, the better.
With spikes in COVID-19 all around the United States and cities shutting back down, it is important to ask yourself, "What do our customers need from us?" This helps in creating and publishing this type of quality, unique content that consumers want to engage with.
For more information on SEO strategies and our recommendations for your company's needs, contact the leading Omaha SEO agency today!
Contact Us
We want to hear from you, so what are you waiting for? Contact us today.
Get In Touch
Share this post
Comments