Some Facebook marketing tips for the upcoming holiday season
Some Facebook marketing tips for the upcoming holiday season
/images/uploads/blog/Facebook_Marketing_Tips_FOR_THE_HOLIDAY_SEASON.png
Omaha Media Group
https://www.omahamediagroup.com/images/uploads/monster_gallery/Omaha-Media-Group-Black.jpg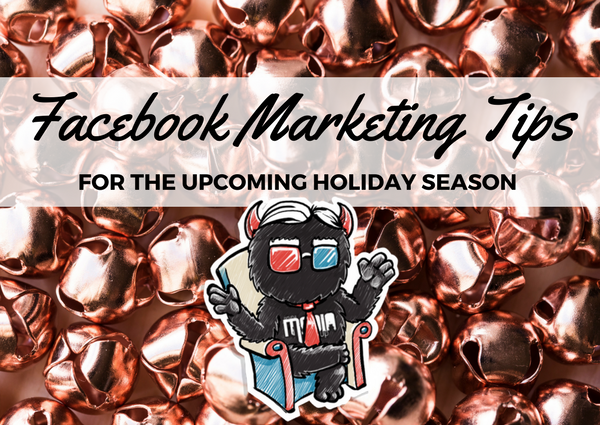 Why does the holiday season demand specially designed marketing strategies and campaigns?
The biggest holiday season is just around the corner and this is the most important time of the year for most businesses. It provides them unique opportunities to sell, engage and turn a customer into a life-long stakeholder. The holiday season requires a different spirit and form of content and marketing campaigns to work. With the upcoming festivities, the discretionary spending goes up, more people are willing to purchase items that they won't at other times and this means you may have to re-segment your market.
It is also that time of the year when you will see high-value and high-volume sales. That means, a new strategy and new analysis and measurement tools will be required to define "success".
Some important ideas
1. Plan well ahead and maintain a holiday calendar: You need to know in advance, which holidays you want to focus on, what the profile is of the buyers, create an ideal buyer persona, see what you can offer to match their expectations and create relevant content for the season, focusing on the holiday spirit of gaiety, forgiveness and sharing. When leveraging paid media like Facebook advertisements, you will have to create clear goals and use the right measuring apparatus as well. You need to know clearly whether you are trying to drive engagement, create a community feeling, generate more leads and sales, target repeat customers or simply create such content which creates brand familiarity and closeness.
2. Run multiple campaigns targeted towards different demographic groups: During the holiday season, you can create multiple campaigns directed to different target groups based on income levels, geographic parameters or behavioral patterns. A tool like AdEspresso can help you create multiple variants of the same advert. You can then carry out A/B testing and measure audience reaction to see which ads are getting the best response.
3. Create a holiday greeting video or a GIF file: A video which shows you, your employees or your team members wishing your customers and prospects for the upcoming holiday season or creating a nice GIF file which sparks of the festival mood further can be used on your Facebook fan page or products page.
4. Create a holiday-centric theme for your Facebook adverts and pages: It is important that you create the right mood leading up to the holiday sale. You need to use visible cues, design elements and content which easily make the customers feel that the holidays are near and the fun is about to begin. Create your holiday hashtags and don't let the buzz to die down. This is a time of the year when holiday-themed content gets shared frantically. Create holiday specific content. Offer freebies like holiday recipe e-books, etc. for free. Use thumbnails, photos and videos that support your content and advertisement messages. Use nostalgia and emotions to a greater extent in the advertisement copies. Remember to use strong CTAs in your copies and even in your thumbnails.
5. Run a social media contest: Holidays are one time of the year when everybody is expecting a gift. Also, people are excited and euphoric. Contests held during these times get a very good response and the mere possibility of winning something attracts a lot of attention. Give small gifts as token souvenirs. This could be your way of appreciating the business and attention you get from your customers and prospects. Facebook is now allowing you to run contests directly on your own timeline as against only third party apps. This gives you greater opportunity to innovate and engage.
Don't make it about revenue alone. This is a time when you can share the festive spirit with your customers and also give back to the society. Highlight your CSR activities during this time because it creates a good brand perception. Make the campaigns customer-focused. Talk about their benefits. Make it seem that you are giving them a chance to rejoice further. Also offer special discounts and offers that they can't refuse.
Can we help you with your holiday social marketing? Contact us and we'll have one of our marketing elves help you!
Contact Us
We want to hear from you, so what are you waiting for? Contact us today.
Get In Touch
Share this post
Comments