How Can You Improve the Visibility of Your Business Facebook Page?
How Can You Improve the Visibility of Your Business Facebook Page?
/images/uploads/blog/INCREASE_THE_VISIBILITY_OF_YOUR_BUSINESS.png
Omaha Media Group
https://www.omahamediagroup.com/images/uploads/monster_gallery/Omaha-Media-Group-Black.jpg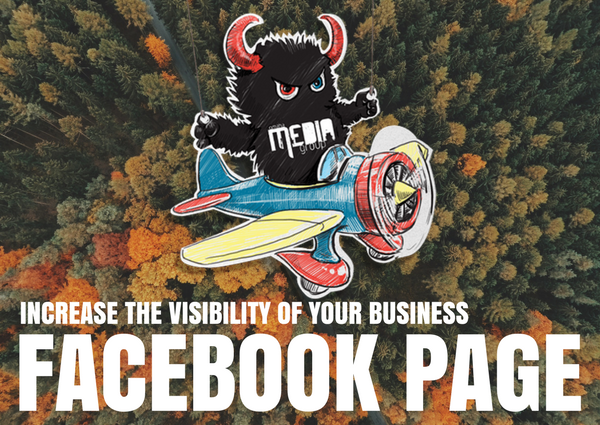 Most businesses have a fan page or a business page through which they connect with their customers and prospects. This is the page through which they promote their product, empower and educate the audience and also build a solid brand presence.
A Facebook business page is an important piece of property or identity of any business and you can create and propagate your brand voice here. You can also create your brand image through your Facebook page. Hence visibility of the page and the posts is of extreme importance.
It is also important for you to ensure that your Facebook business page is properly optimized because social media presence, social proofs and signals are slowly being given more importance by Google and other major search engines. More social signals would generally indicate greater engagement with your followers and customers which is healthy for any business.
Ways to increase visibility
1. Be active on Facebook and share useful content regularly
Having a Facebook fan page is not enough. You will have to be an active participant. Also what you share is important. So, try to share content that benefits, entertains or educates your followers. Don't talk about your products or why your fans should buy your products always. Rather, focus on creating the right atmosphere or mood under which your readers would seek out details or descriptions of your products or how they can purchase them; make the content highly relevant. Furthermore, use SEO metrics and A/B tests frequently to understand the effectiveness of your posts and how quickly or easily they are converting.
2. Interact with other pages from your niche and cross-promote
One effective way to increase visibility is by jointly promoting products. If you can collaborate and cross-promote products of your rivals through your page or regularly interact with other relevant pages on Facebook, it would give your business more visibility. It would also give you a reach among the exclusive fans of your collaborators.
3. Encourage your fans to highlight your stories and posts
Facebook allows users to highlight a particular story shared on Facebook so that it can then recommend similar stories which the users likes to read. If your fans are loyal and if your prospects feel that your content offers a lot of value, you will have to encourage them to highlight your stories. In that case, a small blue triangle would appear at the top left hand corner. This way, your stories and posts would always find way to the newsfeed of your prospects and increase the visibility of both your posts and your page.
4. Use the right links and headlines on Facebook
It has been seen that certain links and headlines get more clicks than others. Click-baits, or links that would give a tiny piece of information and then encourage the reader to click on it to read the story, is increasingly being frowned upon as research has shown that users find them irritating. Be transparent and continue to create value; you will surely get more views and also more clicks on the links that you share.
5. Make your fan page more popular
Insert a link to your Facebook fan page on your email signature, landing page CTA tabs and within your blog. This way, people will know about your Facebook page and if they find interesting information and offers, they will start following the page.
Remember that Facebook is a social platform, it requires human touch and involvement. So don't automate and schedule all your posts and updates. Have an element of surprise ready. Also, give incentives to the fans that engage the most by creating an invite-only group and having specially prepared content for them or downloadable goodies! Now, encourage others to try and get entry into that select group of fans. Create a community forum where fans can interact. Use a lot of photos and videos of good quality; this is definitely one way how you can organically grow your reach and increase engagement.
Let us help you create a larger social network!
Contact Us
We want to hear from you, so what are you waiting for? Contact us today.
Get In Touch
Share this post
Comments