Successful SEO for flooring companies
Successful SEO for flooring companies
/images/uploads/blog/Omaha-Media-Group-07.07-Blog_.jpg
Omaha Media Group
https://www.omahamediagroup.com/images/uploads/monster_gallery/Omaha-Media-Group-Black.jpg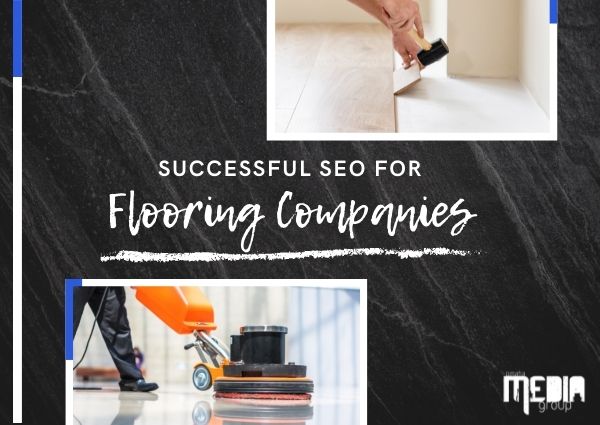 If your flooring company isn't implementing SEO as part of the overall marketing strategy, you are falling behind your competition. SEO is one of the top marketing strategies for all companies in 2021.
How can SEO help your flooring store?
SEO, which stands for Search Engine Optimization, is an organic marketing strategy that Omaha SEO experts work on over the course of the website to help said website rank in Google and other search engines.
Many brands and flooring companies understand that SEO is needed, but why is it so important to a company in the digital era?
Organic search traffic to websites is the most important and oftentimes the highest source of website traffic for all companies in any industry. When it comes to SEO for flooring stores, it is important to continue to bring in new consumers while fostering relationships with current customers by being easy to find and user-friendly!
Four tips for successful SEO in the flooring industry
Brand awareness
Brand awareness is a crucial part of the marketing campaign because without it the rest of the marketing funnel will be difficult to fulfill. This is due to the fact that new consumers do not know who your company is, but they could know your competitors.
Brand awareness should be a never-ending process of the SEO strategy that helps to continue to bring in qualified website traffic that converts to sales at the end of the day. Not only does it help to increase sales, but it helps to build credibility and authority with consumers and Google alike.
To rank in Google, a company needs to show that it is a credible source that is ranking for the right keywords to help fulfill the search intention of each and every potential consumer.
With this in mind, a large majority of consumers are local, so this means SEO for flooring stores needs to hyper-focus on local SEO strategies.
Local SEO
Local SEO, known as Local Search, is the organic SEO strategy that focuses on the local region or state to improve a brand's awareness to bring in local foot traffic. GoGulf states that 46 percent of all searches on Google have local intention behind them.
What happens when you search, "hardwood floors near me" or "flooring near me"? Is this populating national and local companies? For the most part, the majority of the search results will be local companies, and with the local algorithm, it is just a matter of behind-the-scenes marketing efforts.
What are some of the biggest elements that are needed for a successful local search strategy?
The first one up is Google My Business. Our Omaha SEO experts have spoken about Google My Business in depth a number of times in the last few years. And as competition gets more difficult on a local and national level, Google My Business could be a competitive advantage.
This is because when a consumer searches for, "laminate flooring near me" this search result will populate the local results based on their proximity to stores that are relevant to their search query.
The Map Pack is one of the most sought-after real estate areas in Google's search results, and without a killer Google My Business account and SEO, this can be difficult to achieve.
Another strategy is making sure that local keywords are optimized within headings, URLs, metadata and implemented within content marketing strategies.
Search engine marketing with SEO
Search Engine Marketing, also known as SEM, is the paid advertising side of the SEO realm. Every time you do a search, whether you use Google, Bing or Yahoo, you'll notice the first few results will say "ad" next to them. This advertising is effective because it is reaching an audience right where they are searching first and foremost.
These ads help to provide a faster lead generation and conversion rate that companies are searching for from marketing. SEO is the longer and oftentimes slower strategy that brings in lead generation but takes time, and search engine marketing provides the instant success that all companies are searching for when launching a marketing strategy.
Implementing both SEO and SEM together allows organic traffic to grow while also creating instant results.
The biggest downfall of search engine marketing is that once the advertising is over, it is over. There isn't an increase in ranking.
Content marketing
Content marketing is a marketing approach that focuses on creating and sharing content that is relevant to the target audience. This means e-books, weekly blogging content, industry trends, and reporting, or any other type of content that can be shared and consumed easily!
A great example of content marketing is this blog! A big reason why content marketing is critical for SEO is that Google likes fresh, new content that is relevant to the target audience. This is another long-term marketing strategy that helps to create brand awareness with content that is trustworthy and credible!
Don't skimp out on content marketing because it is a big commitment, just hire a local Omaha SEO expert who can provide the following four SEO strategies for you!
Share this post
Comments