Expected SEO trends in 2022
Expected SEO trends in 2022
/images/uploads/blog/Omaha-Media-Group-00.00-Blog_%288%29_.jpg
Omaha Media Group
https://www.omahamediagroup.com/images/uploads/monster_gallery/Omaha-Media-Group-Black.jpg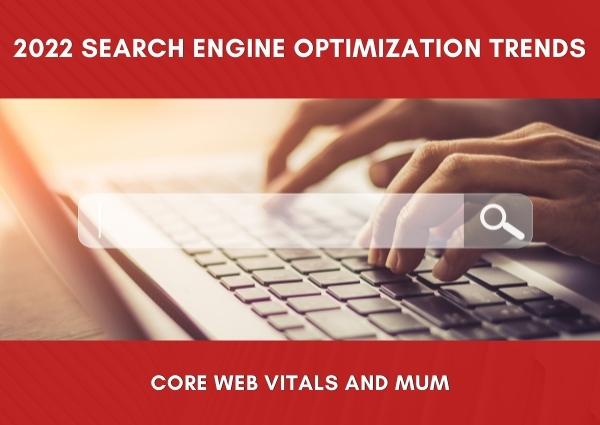 The first search engine was released in 1990 called Archie, and from there, it has transformed into artificial intelligence (AI) machines, SEO strategies to rank websites, and some of the biggest changes in SERP. While Google wasn't on the search engine market until much later in the game, it was able to bring more value to search queries, and that is its specialty.
Our SEO experts have provided the two biggest updates that all companies should be aware of as the year continues.
Search Engine Optimization
Core Web Vitals
Google's entire methodology behind its search engine is to provide the best user experience possible. Throughout the years, Google continues to release large Core Updates or Core Algorithm updates which changes the SERP itself.
One of the largest updates is known as the Core Web Vitals update. This update is a subsegment to a larger one known as the Google Page Experience update. The Core Web Vitals update focuses on Largest Contentful Paint (LCP), First Input Delay (FID), Cumulative Layout Shift (CLS).
These focuses each break down into smaller segments; however, the main strategy every SEO expert should note is that behind these updates is to provide a better user experience.
User experience (UX) is part of the website design process but doesn't stop there. UX is in regards to content on websites, its accuracy, along its experience.
Another change that is working off of a 2019 Google Core Algorithm update? It's called MUM.
MUM
"It not only understands language but also generates it." Google- The Keyword.
The MUM Google Update has built off of the BERT update in 2019. This helps the search experience by minimizing the number of search queries needed for related searches.
What does this mean? This means if you are an avid hiker, and continue to go through famous hiking trails, it will bring up related searches that are typically searched with those queries.
Instead of searching for "hiking equipment for X trail" or "the next best hiking trails." It will populate results as if you were searching for both of these at once.
How do these two changes alone affect a company's search engine ranking? This deals with the overall design and methodology of SEO. It is no longer an option to have an older website that does not meet the criteria that have been set in place.
Our SEO experts would recommend a complete site audit to understand where your website is currently sitting in search engines and the improvement that would be necessary to help the overall SEO strategy and ranking. For more information, contact us today!
Share this post
Comments