Tips for Using Twitter to Market Your Business
Tips for Using Twitter to Market Your Business
/images/uploads/blog/Title.jpg
Omaha Media Group
https://www.omahamediagroup.com/images/uploads/monster_gallery/Omaha-Media-Group-Black.jpg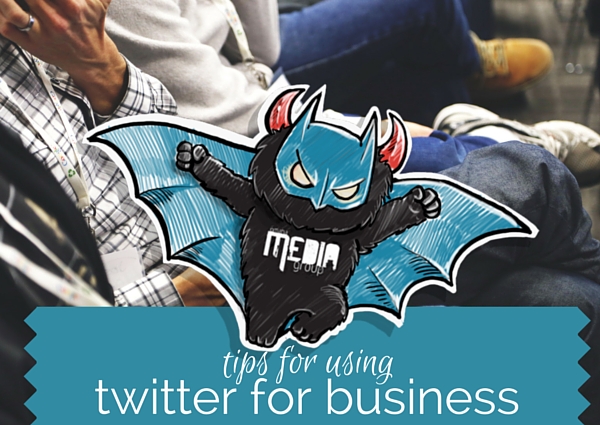 Twitter has established itself as one of the major social media platforms of the world. As of the first half of 2016, the social site was drawing an average monthly user base of 310 million users. This number is set to increase as more and more people gain access to smartphones and affordable internet plans. Marketers can use this trend to their advantage and make Twitter one of their go-to marketing platforms. The tips given below can help you gain a presence on the ever-growing social media network.
Pay Attention to Your Twitter Bio
If your audience is interested to know more about you and your company, they should be able to find a consistency in the information that is being posted on the site. The Twitter Bio is the perfect place for you to tell your audience about what your brand stands for so that they clearly understand what you have to offer. Try to make your bio stand out by adding some sort of flare, wit, or anything else that will differentiate it from your standard social media bio.
Identify Your Target Audience
Not every person using Twitter may be interested in what you have to offer as your business. Just like any other advertising campaign, you cannot expect to use Twitter successfully if you do not clearly identify your target audience. If your business has products or services that are aimed at different demographics, it is best to design slightly different strategies for each demographic. Once you identify your target audience, you can create content that will appeal to their tastes and interests. Also, every tweet you send out should not be about just your business. Rather, industry related tweets; tweets that are relevant to what you do and that your audience will find interesting and engaging, perhaps even worth retweeting.
Follow, Tweet, Retweet and Mention
The best way to gain attention on this social media platform is to use it regularly. It involves following the experts and influencers within your field of industry, posting regularly, and interacting with the people who respond to your posts. You may retweet the tweets by your followers or by influencers, or mention them in a comment to personalize your interaction and increase the chances of them reciprocating the action.
Integrate Employees and Colleagues
If you are just starting out with Twitter, it is a great idea to boost the initial traffic towards your account by encouraging your colleagues and employees to interact with the account on a regular basis. You may even allow them to create their own content and increase the variety of tweets significantly. Also, if you are using other social media platforms, cross promote your Twitter account; let your other social media network followers know that you are now on Twitter!
Make Your Posts Visual
Visual tweets tend to gather much more attention than those that constitute only text, as we are able to express much more using a picture. Studies have shown that photos and videos drive nearly three to four times more traffic on Twitter than regular tweets. It is also observed that images, videos and other rich media tend to garner significantly lower negative feedback than the others. You may click photographs that provide people an exclusive sneak peek into the workings of your business and the people who contribute to its everyday function. According to Buffer, a social media scheduling tool, it found that within its user base, tweets with images received 150% more retweets than those without.
Regardless of which field your business belongs to, it is important to be patient and persistent when it comes to marketing through Twitter. Using Twitter Analytics helps you keep a track of your growth level and engagement so that you can improve your strategies gradually. With some effort, you will be able to build an enviable following and improve the revenue of your business using Twitter.
Can we help you grow your Twitter following, or give you a better understanding of how Twitter can help your business? Contact us to speak with one of our social media experts!
Contact Us
We want to hear from you, so what are you waiting for? Contact us today.
Get In Touch
Share this post
Comments