Tips to be a Successful Marketer on Snapchat
Tips to be a Successful Marketer on Snapchat
/images/uploads/blog/ON_SNAPCHAT.jpg
Omaha Media Group
https://www.omahamediagroup.com/images/uploads/monster_gallery/Omaha-Media-Group-Black.jpg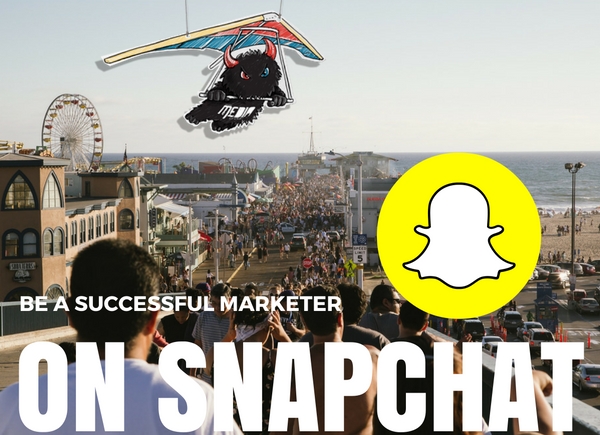 Snapchat was created with the aim to share multimedia messages, in real time, which could include photos and videos, and came with editing options. It was mainly viewed as an app which allowed personal, one-on-one engagement, rather than social interaction, which is the cornerstone of sites like Facebook and Twitter. However, over the last three or four years, it has also evolved as a site for accessing public content which could be live events, publications or even brand networks which brands leverage to create a following.
It is now no longer a messaging app meant only for high school kids and college sophomores. It is no longer an app which youngsters use to kill boredom by sending temporary images which self-destruct after a few seconds. As social marketing sites like Facebook and Twitter have become over-leveraged, marketers are looking for a new platform. Snapchat has given them a chance to create innovative marketing messages and to target a new group of prospects in addition to reaching out to their own audience.
If you are marketer whose core target group is millennials, Snapchat is the marketing channel that would work great for you. A blog post published in Kissmetrics puts the total number of daily Snapchat users at 100 million and estimates the number of daily "snaps" to be 400 million. Also, it says 70% of users are women and the core age group is between 13 and 25. According to Adespresso, 76% of Snapchat users are online marketers which mean they are in great demand from the perspective of online marketers.
Some of the reasons why marketers should look at Snapchat for promotions are as follows:
1. Snapchat is Unique as a Communication Medium
As Snapchat is quite different from conventional social media platforms like Facebook and Twitter, it allows the marketers to show off their innovative skills too. They can target a new section of their market and also introduce some products or services which gel well with the image of this medium- products which can offer instant gratification or are ephemeral yet trendy.
2. Snapchat Doesn't Cost a Dime (yet)
With the rising cost of marketing, marketers have to manage their budgets better. Since promotional costs on Facebook, Twitter, Pinterest, and Instagram eat up the major bulk, marketers are left with almost nothing to engage new audiences on other sites. Marketing on Snapchat is free, as of now, and is something marketers will cherish.
3. Competition is Comparatively Less on Snapchat
Although Snapchat has grown in popularity by leaps and bounds, it is still not the first preference for most social media marketers as a result of which competition is less intense. That could be a boon for small brands who cannot match the marketing budget or the reach of big brands.
How Can You be Successful as a Marketer on Snapchat?
Marketers are creating engaging stories and creative videos with a gripping storyline to engage their target market. The 'My Story' feature of Snapchat allows these stories to last for 24 hours, thus improving their lifespan. As a marketer, you will have to create such content which can register in the hearts of your audience. They should find the content relatable, and if it strikes a chord, you can also ensure better conversion. Snapchat is a wonderful medium for building strong customer relations. It is where a brand becomes more than a monolith and gets a soul and a face. Utilize it properly and you will get a lot in return.
Contact Us
We want to hear from you, so what are you waiting for? Contact us today.
Get In Touch
Share this post
Comments