Top Five Reasons You Need Google Inclusion Tools
Top Five Reasons You Need Google Inclusion Tools
/images/uploads/blog/omg_web_tools.png
Omaha Media Group
https://www.omahamediagroup.com/images/uploads/monster_gallery/Omaha-Media-Group-Black.jpg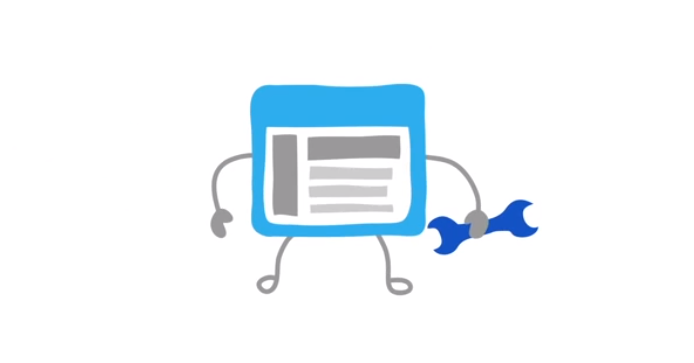 You've heard the inclusion buzz, we mean everyone you know is a Social and Search Marketing Expert these days, but what the heck does inclusion mean and why on earth do I need it for my website? We're glad you asked Russ, let's go on a journey together.
Okay, Bing, Yahoo, Google search inclusion, what is it? How does it work and more importantly why the heck do I need it for my website? It's pretty easy to understand Russ, since you asked let me first start off by describing what "inclusion" is what what it means for websites, more specifically your website.
Inclusion, often times referred to as "Paid Inclusion", is a great way to ensure rapid listing of your key web pages in search engine results. Submitting your web pages via inclusion means you can be sure your website is visible in the search results pages (SERPs) almost instantly.
What are a few reasons why I should worry or care about inclusion? Well, here are FIVE very good reasons you should care:
1. Diagnose and Fix errors on your website – Imagine taking your car to a mechanic for a diagnostic checkup. That is exactly how inclusion tools work. The diagnostic checkup will find what is broken on your website and allow you to fix it. Here are some things it may find.
Malware: Malware is a malicious code designed to disrupt your website. Inclusion tools will find it for you. Once it finds it all you have to do is fix the issue.
Crawl errors: You may not know it but many times your website has crawl errors that can hinder your SEO efforts. Your inclusion tools will tell you about issues Google & Bing encounters when crawling your website. It will show you pages not found, pages that are restricted and errors in your sitemap. It will even show you mobile crawl errors.
HTML suggestions: Yes your inclusion tools will find duplicate content on your website. It will show you exactly what the content is. Once found you can easily correct the problem
2. Links to your site – You can see who links to your website, how your data is linked and your most linked content. Thanks to this feature, I was able to find a website that had duplicated Marknet Group. It was like looking at a carbon copy of our website but with a different company name and URL.
3. Keywords – You can find out what keywords are being used to find your website. Which keywords are the most popular and what pages are using them.
4. Receive inbox alerts – inclusion tools will alert you if they find any malware or errors on your website. You will receive a detailed description of the error.
5. Social Metrics – inclusion tools will tell you how the +1 button and other social networks affect traffic coming to your website, we'll focus on Google Plus for this article.
Find out how Google+1 affects your sites performance in search engines
See the total number of times your website and web pages have been +1′d
Check click through rates with our without the +1 button.
So there you have it, FIVE great reasons you should be using inclusion tools. I forgot to mention, we are both a Google & Bing Development partner, we DEVELOP specifically for both engines and have for years. We're in the know, we live and breathe what we preach on a daily basis. Yeah, really! We suppose if you do not believe us you can try online marketing on your own, but you'll be back… they always come back.
Let's be serious, we know what we're doing and we can help you. For more information regarding our search inclusion services call or email us today, (402) 218-4423 or support @ omahamediagroup . com. We would love to assist you with your search inclusion and marketing needs!
Google Webmaster Tools, Bing Webmaster Tools, Why We need Webmaster Tools, Top 5 reasons you need google webmaster tools, Search inclusion
Contact Us
We want to hear from you, so what are you waiting for? Contact us today.
Get In Touch
Share this post
Comments