Top Reasons Your Business Should Invest in PPC Marketing
Top Reasons Your Business Should Invest in PPC Marketing
/images/uploads/blog/WHY_YOU_SHOULD.jpg
Omaha Media Group
https://www.omahamediagroup.com/images/uploads/monster_gallery/Omaha-Media-Group-Black.jpg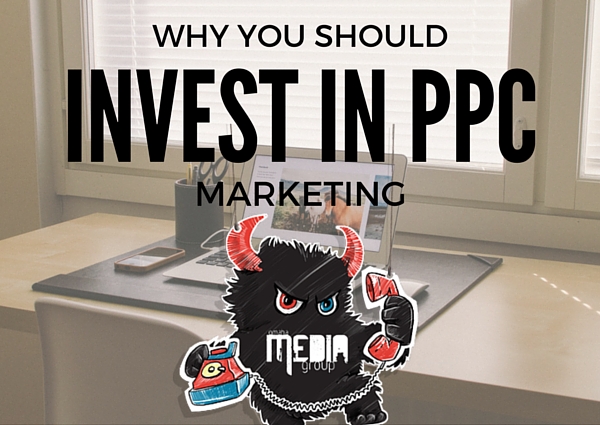 Today, businesses have a number of avenues to market themselves and gain brand visibility. No doubt, businesses are spoilt for choice when it comes to marketing. However, it helps if you focus on a couple of marketing channels, rather than dabbling in every marketing avenue under the sun. Let's take a look at how Pay Per Click, or PPC, marketing can be an effective avenue for businesses both large and small.
Better clarity on ROI
If there's one concern that businesses in common have about traditional marketing, it is the results or ROI on these efforts. Businesses find it difficult to track results with traditional advertising efforts, as there is no way of saying how many people noticed or made purchase decisions based on an advertisement.
PPC can be a refreshing change to traditional marketing efforts, as marketers can obtain precision metrics on their initiatives. From clicks to impressions, to conversions, marketers can pin down what's working and not working with a PPC marketing initiative. The result? You know if your marketing dollars are being spent on something worthwhile. It also sheds light on what customers are looking for, thereby helping you align your marketing strategy for better results.
Cost-effective
The good thing about PPC marketing is that you pay for what you get. Unlike traditional digital advertising methods, where you simply put banner ads out hoping it will grab some eyeballs, you pay only when your ads get clicks in PPC marketing, hence the name. PPC marketing is an effective channel for small businesses to market themselves, for the same reason.
What's more is, PPC marketing is seen to be 61 percent more affordable when compared to traditional marketing channel. No doubt, it is a continuous marketing investment, but you can choose to stop or change your current PPC campaign at any moment with slight tweaks, need be, without starting a new strategy from scratch as in the case of other marketing initiatives.
Quick results
SEO marketing can work as a great long-term strategy, but putting in dedicated time and effort to drive organic traffic is certainly not easy; you also need to keep a close watch on Google's perpetually changing algorithm.
Businesses that want to get noticed by customers (and the right customers at that) within a short span of time, will find a PPC initiative to their liking. For instance, you have a new product launching, and do not have the content to rank organically for it. Then, a PPC campaign can help it garner good visibility with the use of the right keywords. You can expect to see results on your PPC campaign as early as from the first day that you initiate it, while it could take months before your SEO marketing efforts start driving any traffic to your site. Moreover, businesses can be sure the right audience is directed to their site since they get to target their audience based on the location, device, keywords, search intent, time, and a host of other attributes.
Do you have questions on investing in PPC Marketing? Contact Omaha Media Group to go over the best strategy for your business.
Contact Us
We want to hear from you, so what are you waiting for? Contact us today.
Get In Touch
Share this post
Comments