Web design trends in 2023
Web design trends in 2023
/images/uploads/blog/Omaha-Media-Group-03.17-Blog__1.jpg
Omaha Media Group
https://www.omahamediagroup.com/images/uploads/monster_gallery/Omaha-Media-Group-Black.jpg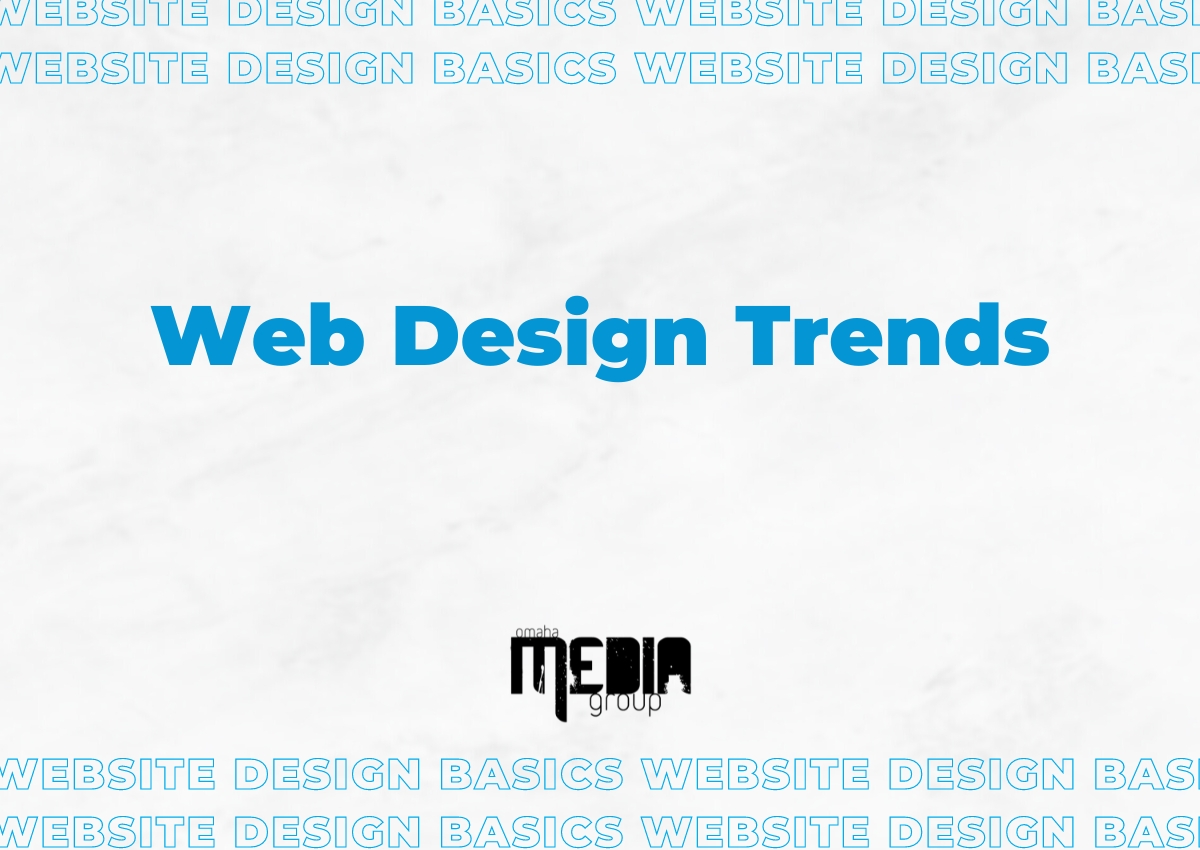 It's important to keep up with web design trends to enhance your site's user experience, build brand loyalty and ensure your business stays ahead of the competition. If you need to redesign your website, look no further than our team of website designers Omaha, NE! Below are four trends that are going to continue to grow throughout 2023.
Web design trends in 2023
Mobile-friendliness
Now more than ever, people are using websites on their phones rather than on a computer. It's important that your website is mobile-friendly. Thumb-friendly navigation is huge. You'll want to consider people's thumb placements as they scroll through and navigate your site, as most users only use their thumbs on their smartphones. Thumb-friendly navigation includes putting important things within the reach of a thumb. This is anything from popular links, the navigation menu, CTA buttons and a back-to-home page button.
An option for dark mode
Dark mode is just as it sounds, a low-light interface that uses dark colors as the background instead of white. It reduces blue light and eye strain while also extends battery life. While some will continue to opt for light mode, you'll need an option for dark mode on your website. Almost every social media platform offers this choice. It's estimated that 81.9% of people use dark mode on their smartphones. You'll absolutely want to cater to this trend.
Progressive web apps
Progressive web apps (PWAs) are websites that behave like mobile apps. Their purpose is to function exactly like the app on a mobile device or computer, so users can navigate the site without having to download an app. These types of sites have high user engagement and conversion, quick loading times and have the same product information, updates and developments as an app would.
Pages that load quickly
The speed of your site is relevant when it comes to people staying on your site and purchasing from you. Odds are, if your site is glitchy and loading slowly, users are going to go somewhere else. You want your mobile site to load quickly as well because, as mentioned above, mobile friendliness is more important now than ever. Speed also plays a role in conversion, brand loyalty and Google search rankings.
Our

website designers Omaha, NE, can help you use these trends!

Our team of website designers Omaha, NE, have extensive experience in web design trends. If you need assistance with including these trends in your website, our designers and developers can help! We can create any type of website, from e-Commerce to social networks. Contact us today to improve your website!
Contact Us
We want to hear from you, so what are you waiting for? Contact us today.
Get In Touch
Share this post
Comments