What kinds of mobile apps to build for businesses?
What kinds of mobile apps to build for businesses?
/images/uploads/blog/Omaha-Media-Group-02.01-Blog__1.jpg
Omaha Media Group
https://www.omahamediagroup.com/images/uploads/monster_gallery/Omaha-Media-Group-Black.jpg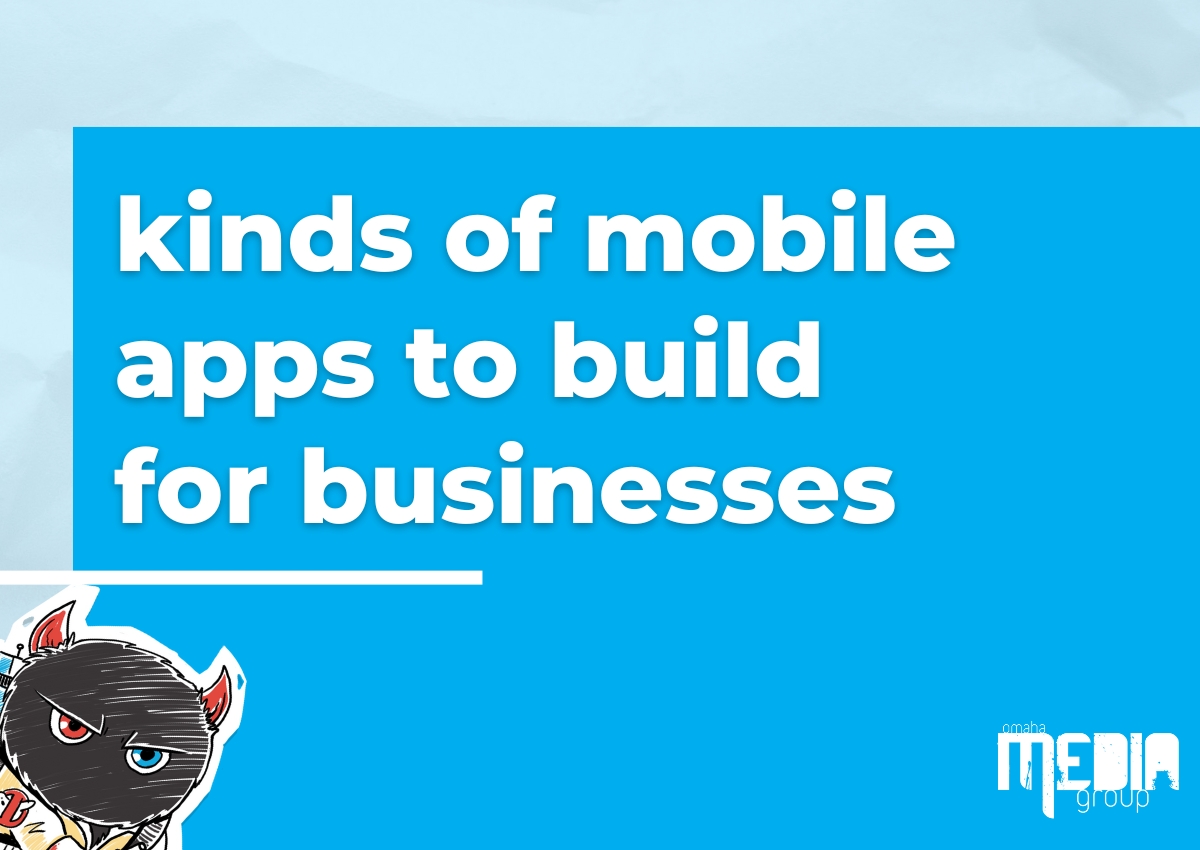 People are spending more time than ever on their mobile devices. The average person spends 3 hours and 15 minutes on their phones per day. Developing a mobile app with the help of an affordable app development company can help you reach these customers.
A mobile app is software that is designed to run on a mobile device - like a smartphone or tablet computer. Mobile apps have become a part of everyday life for many people, and they are a great avenue through which your business can reach today's busy consumers. To help you figure out what kind of app to build, our affordable app development team has created this helpful guide.
Why should you develop a mobile app for your business?
It does not matter if you are a small or large business, you can benefit from developing a mobile app. A mobile app is essentially an extension of your company that your customer can have at their convenience. It provides a direct channel where you can reach your customers and save money. Developing a mobile app for your business can help you:
Market to your customers more directly

Increase mobile-friendliness

Reach a wider audience
The kinds of mobile apps you can build for your business
If you are struggling to figure out what kind of mobile app you should build for your business, consider your marketing goals. Are you trying to increase sales or build brand loyalty? From there, you can find an app that best fits your needs. Here are just a few of the different kinds of apps you can build with the help of an affordable app development agency.
Loyalty app
A loyalty app or a loyalty program app allows customers to interact with a loyalty program through their smartphone rather than a paper or plastic card. This kind of app works by tracking a customer's transactions and then offering them a reward or deal based on the number of purchases they make. When designing this kind of app, you should make sure it is easy and simple to use. Good examples of these kinds of apps include Starbucks and McDonald's apps.
Educational apps
As the name suggests, educational apps allow brands to provide educational and informative features. These kinds of apps should make learning easy, fun and extra interactive. Apps that are considered great educational apps include: Duolingo, Quizlet and Coursera. When designing an educational app, some important features to include are video-based content, interactive content, testing knowledge and live tutorials and sessions.
Lifestyle apps
A lifestyle app is an app that helps make people's life a little easier or solve a specific problem. These apps provide a service to customers that they can turn to on a daily basis. Industries that can benefit from a lifestyle app include fitness, dating, food, music and travel. Some good examples of lifestyle apps are:
Google Home

Adobe Lightroom

OpenTable

Tripadvisor
Entertainment apps
An entertainment app is an interactive app for a wide variety of activities. It can allow users to enjoy music, play games and communicate with others. The purpose of this kind of app is to keep users as busy as possible. When designing an entertainment app, you should consider great performance, customer experience and simple onboarding. Some great examples of these kinds of apps include Netflix, HBO Max, Spotify and any gaming application.
Are you looking for an

affordable app development company?

Hire Omaha Media Group. We can help you develop any of the apps listed above. Our experienced developers can help you through the whole app development process and even the long-term management of the app. Contact us to get started.
Contact Us
We want to hear from you, so what are you waiting for? Contact us today.
Get In Touch
Share this post
Comments