Website design 2020
Website design 2020
/images/uploads/blog/Omaha-Media-Group-01.22-Blog_.jpg
Omaha Media Group
https://www.omahamediagroup.com/images/uploads/monster_gallery/Omaha-Media-Group-Black.jpg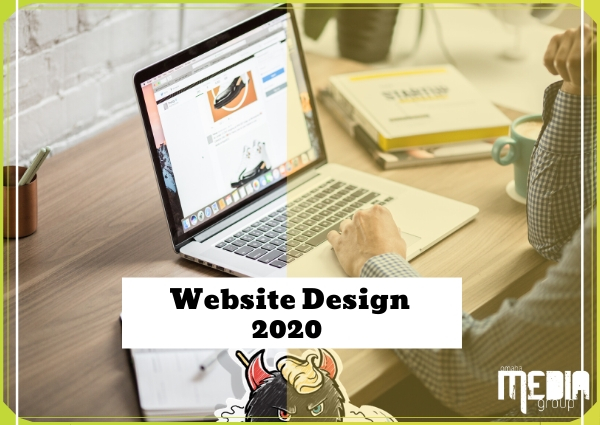 It's officially a new decade, the hype is starting to fade so what are your goals for this new year and decade? Have you put them into place and are you slowing working towards achieving them? If you are a business who is looking to update your website design or if you are planning to finally work on your website this year then continue reading to learn more about the 10 web design trends for 2020.
Whether you are brand new to the website world or wanting an update, the website design Omaha NE experts suggest that your website has these four key elements.
A custom design

Top of the line code

Content Management System (CMS)

Universal API
Once you have these key elements down, it is time to look into what trends you should expect when building or updating your website this year. It's 2020 so this should be a no brainer, but in case you do not know, SEO and website design go hand in hand. They work together for mobile friendliness, coding, navigability and readability.
Accessibility
Another trend to keep your eye on is accessibility! According to the Centers for Disease Control and Prevention (CDC) 26 percent of the U.S. struggle with some kind of disability. This is the decade that is all about inclusion, but if you aren't with the movement, Google will do its job and make sure that your website is not found. It's time to get everyone involved!
Biggest trends
Now that you have created genuine content for everyone to enjoy, what is the next step? The website design Omaha NE experts are saying:
Stylish color schemes

Large text

Black and white

3D artwork

Split screen

Geometric patterns
Colors
We're used to seeing all kinds of styles and different colors in the world around us. They are the most popular in the music, clothing and social media world but this is the year we start to see them on websites. One famous color combination is royal blue and pale pink, you have probably seen this scheme scrolling through your Instagram or creating your Pinterest board. An idea for trendy colors; jewel, earthy and iridescent tones, the idea is to shoot for a metallic look!
Large fonts
You know the saying, "the bigger the better" and that is especially true in 2020! The website design Omaha NE experts say that the large font is in right now! You want it to catch consumers attention immediately, whether it be a large bolded greeting, large menu icons or a full-size video. Implementing this design ensures that your message is getting across and reduces the amount of design elements per page. One thing to note, is that it is possible to be doing TOO much, too many large features can be detrimental.
Minimialistic design with artwork
Out with the old, in with the new! In 2019, we saw countless monochromatic websites but this year expect to see websites that are black and white! This is the year to experiment with a minimalistic design, it will give your website a simple modern look.
The truth of the matter is, you only get seven seconds to grab consumers' attention! What are you doing about this? In addition to having large font, you can implement 3D artwork in neon colors! You want to create artwork that makes people say, "Whoa!" The use of bright colors and 3D images can be a bit much so remember to be wary about placement and how much artwork you are creating. Along with 3D artwork, video marketing is a trend on the rise in 2020, be sure to create a strategy to tie all the trends together!
Split screen
With technology, we can do anything! Whether it is procrastinating (admit it you have aimlessly scrolled through social media for hours) to doing multiple things at once and being productive. You can now have two things going on at once on your website! You can create a split screen and have one side be a Call To Action while the other side is your menu header!
If large 3D designs are not your thing, you should think about geometric shapes for design! Use this to create eye catching lines, shapes and patterns. With geometric shapes and patterns you can create animations on a bright color that will capture consumers' attention in seconds!
Now you are aware of the upcoming trends for website design but you don't have the tools to create a website! Contact OMG today for your website needs, we stay current with website design trends and work to provide the best website for your company!
Contact Us
We want to hear from you, so what are you waiting for? Contact us today.
Get In Touch
Share this post
Comments