What Are Some Of The Best Ways To Launch An Outstanding Digital Marketing Campaign
What Are Some Of The Best Ways To Launch An Outstanding Digital Marketing Campaign
/images/uploads/blog/HOW_TO_LAUNCH_DIGITAL_MARKETING_CAMPAIGN_OMAHA_NEBRASKA.png
Omaha Media Group
https://www.omahamediagroup.com/images/uploads/monster_gallery/Omaha-Media-Group-Black.jpg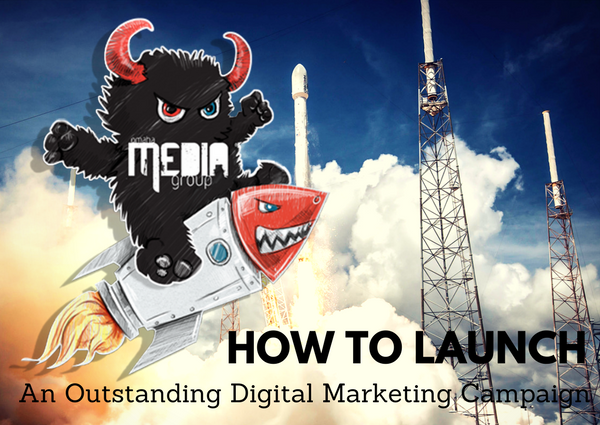 The evolution of digital marketing has changed the perspective of traditional marketing and advertising techniques. Instead of targeting a generic customer base, digital marketing focuses on delivering the right product to the right people. Digital marketing is also about creating a need within users for a specific product from a specific brand.
This means that advertisers need to come up with something extra, a unique element in their marketing campaign that makes them stand out from other brands and catches the attention of their target customer base. In short, the need of the hour is to launch an outstanding digital marketing campaign.
The idea is easier said than done. There are plenty of whys and hows when it comes to launching an outstanding digital marketing campaign and we thought we would help you out a bit. Here are a few tips and tricks to launch an outstanding digital marketing campaign.
Do not skimp out on keywords
You might have heard this before, but proper and extensive keyword research is an essential element of a digital marketing campaign. The whole idea is to be visible to your target customers and draw them to your content. No matter how many times you have done your keyword research, it is important to keep checking and tracking the keywords that are currently trending in your niche and cherry-pick them. The importance of proper keywords cannot be stressed enough.
Know your enemy
Another crucial element of a successful digital marketing campaign is to know your competitors. The idea here is to emerge better than your competitors and this cannot be done without a thorough knowledge of how your competitor works. Track their campaigns, the customer bases they appeal to. It is important to make a note of the digital marketing platforms they are active on, the number of followers, and other minute details. It can be a painstaking procedure which involves going over their websites, campaigns, and anything that makes them stand out with a fine-tooth comb. Hard labor will surely yield results.
The past is not to be forgotten
Previous marketing campaigns are your go-to learning tools. In order to launch a successful campaign, it is necessary to understand what went wrong in your previous campaigns. It is essential to identify where those campaigns could be improved. Studying your previous campaigns does not simply mean working out where it went wrong as a whole. It involves extracting various time frames and narrowing down your search to these time frames. Gradually you will amass a wealth of information about how your campaign performed during the various time frames of the period within which your campaign was launched previously.
Come up with what works best for you
After the hours of meticulous study you have put in, you are likely to develop an idea as to which marketing strategy works best in your case. Your marketing strategy should be flexible and focused on a few elements rather than incorporating several different elements and then being unable to execute them properly.
These are some of the top tips to carry out an effective digital marketing campaign. You need to make sure that your strategy is flexible and has the ability to incorporate the latest trends. The key is to be creative.
Let us start the new year off right for your digital marketing strategy! Contact us!
Contact Us
We want to hear from you, so what are you waiting for? Contact us today.
Get In Touch
Share this post
Comments