What is Anchor Text and Why is it Considered Important From the Perspective of SEO?
What is Anchor Text and Why is it Considered Important From the Perspective of SEO?
/images/uploads/blog/ANCHOR_TEXT.png
Omaha Media Group
https://www.omahamediagroup.com/images/uploads/monster_gallery/Omaha-Media-Group-Black.jpg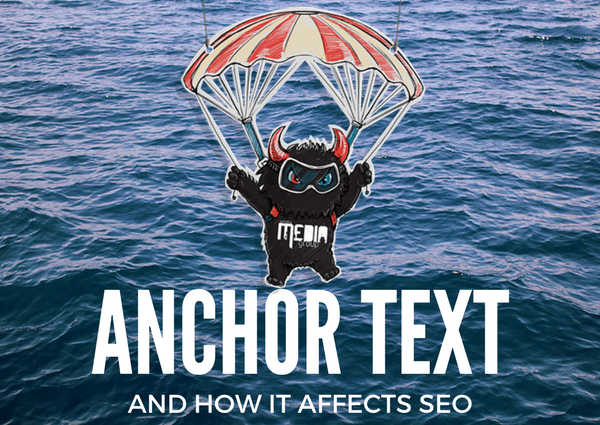 Anchor text is extremely important from the SEO perspective because it is one of the ranking factors that search engines use to rank a website. It is helpful for both search engines and readers because it helps them to understand the relevancy of the links and the topic that the page is discussing. It helps search engines to index your page, create your link profile and then analyze it.
Search engines use anchor text to jump from one page to another; readers find this useful because they get to navigate better inside a website, in case internal pages are linked or they get a chance to read another related article and gather new information.
What is anchor text?
Anchor text is the clickable words and characters that you see in a hyperlink wherein clicking on it takes you to another webpage. It could be a single word, a group of words or a combination of words and special characters. When a source page links out to a target page, a search engine tries to understand from the anchor text description what the target page is all about and also decide whether the contents of this page has any relevance to the source page. The closer the backlinks are to the keywords/ phrases that are used in queries, the better the chance for both the source page and the target page to get a better rank.
Its believed that if you want to rank for a target keyword, especially if it is tough to rank for, you should include it in the anchor texts that you use. As you get more backlinks to your sites, the search engine understands, with an exact or partial match, that your page should rank for a query for which you have been trying to rank your webpage.
Anchor texts can attract penalty
Anchor texts are important because backlinks are important but you have to be careful with anchor texts. There was a time pre-2012 when anchor texts were abused badly. Pages tried to backlink using bogus, artificial or substandard links to their pages and managed to get ranks. They manipulated the anchor text to even include exact keyword phrases. Google updated its algorithm to include an optimization penalty called Penguin update. It penalized any webpage which over-optimized their anchor texts, in contravention of Google's Webmaster Guidelines. That is why it is important to have a broad range of anchor texts which include a few of your keywords.
How can you create natural anchor texts?
In order to get natural anchor texts, you will have to make sure that all your anchors don't match with the target keyword(s) for which your webpage has been optimized. The anchors will have to vary slightly. Also, don't include exact match keywords in the anchor just to rank better; Google will come down hard on you.
You will need to use naked anchors, image anchors, no-anchors, branded anchors, generic anchors, LSI anchors, and partial match anchors judiciously. If you are using exact match anchors, you will have to worry about the proportion. Generally 5% of exact matches and up to 30% of partial matches are acceptable. To understand more about the different types of anchor texts, follow GOTCH SEO.
To stay on the right side of Google's rules regarding anchor text, remember to understand the meaning and important of link relevancy. If links are relevant, your page will automatically rank well. Using anchor texts with keywords strategically will definitely help. Just don't over do it. Let us help you and your SEO Strategy.
Contact Us
We want to hear from you, so what are you waiting for? Contact us today.
Get In Touch
Share this post
Comments