Why is Data an Important Part of Your Content Strategy?
Why is Data an Important Part of Your Content Strategy?
/images/uploads/blog/WHY_DATA_IS_IMPORTANT.jpg
Omaha Media Group
https://www.omahamediagroup.com/images/uploads/monster_gallery/Omaha-Media-Group-Black.jpg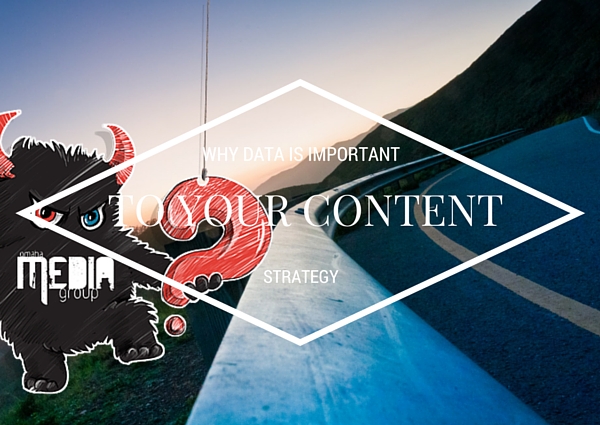 According to KnowledgeTree, content marketing is a $44 billion industry globally and 83% of B2B organizations have adopted it as a marketing strategy to drive sales. In such a competitive environment, you cannot base your decisions just on your gut feeling or what you think may work. You need solid data to back your decisions. Content strategy is not just about content creation but laying the ground work through research to make sure that your painstakingly produced content has the maximum impact and widest exposure.
Data plays a key role in each of the steps of content marketing strategy- ideation, planning, creation, distribution and last but not the least the analysis of performance.
Importance of Data-Driven Content Strategy
Companies which do proper research to gather useful data over a long period and then utilize the data to decide on their content strategy have been empirically and statistically found to perform better than those which do not use data. Data gives companies insight into their state of business, consumer interests and goals; use it as an opportunity. Analyzing the business environment will make you aware of your threats too.
Data makes your content more effective as you can use the right keywords that drive traffic to your blog, website or social media pages. As you engage your customers better, chances of lead generation and conversion also increase and has a direct impact on your business. Data also tells you which content format may work or the topic that needs to be discussed. Not only this, once data has helped you to identify your target audience, you can even focus on certain aspects of a topic which is more important to them rather than keeping your content completely generic. Readers find this more helpful.
Who Should Create Content For You?
Most companies prefer to have in-house writers and researchers create content because they have better domain knowledge and can keep the interests of the company in mind when creating content. But a lot of companies don't have the expertise or the time to create suitable content and outsource it to specialized digital and content marketing agencies. You need to use various metrics and performance indices to measure the success of each article. Page views, social shares, demand generation, footfall, and conversion are some of the popular metrics used to evaluate the effectiveness of the content.
How Can You Have a Proper Strategy in Place Based on Data?
You will have to put in a lot of effort and invest money to build a proper framework for collecting and utilizing data. Here are a few ways in which you can collect data:
1. Use the Right Technology
There are quite a few tools that you can use to collect your data and measure the effectiveness of your efforts. Google Adwords, Google Trends and BuzzSumo are some of the most popular tools that help you to find the right topic, keyword or problems that people have and you can solve.
2. Test and Optimize Your Content
You will have to optimize your content by using the right keywords, meta-tags and meta-descriptions. You will have to use alt tags, images and follow the SEO best practices.
Content based on proper research and data will give you a competitive edge. Only analysis can tell you which strategy will work in your favor and which won't; it will lead you to sure-shot success.
Let us help you analyze your company's data to develop a custom content strategy for you! Contact us today!
Contact Us
We want to hear from you, so what are you waiting for? Contact us today.
Get In Touch
Share this post
Comments