3 Online Tools That Can Help You to Ideate and Create Awesome Content
3 Online Tools That Can Help You to Ideate and Create Awesome Content
/images/uploads/blog/Create.jpg
Omaha Media Group
https://www.omahamediagroup.com/images/uploads/monster_gallery/Omaha-Media-Group-Black.jpg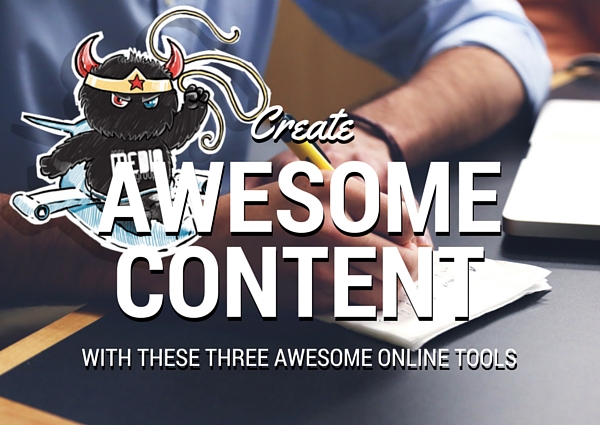 Are you suffering from writer's block? Have you run out of ideas? Is your writing becoming stale and repetitive? Have you stopped getting positive feedback from your audience?
All you have to do is start using some easily available online tools that will help you to generate awesome content. You can also find out the topics which resonate most with a certain niche and even test your final concept and product to see if it has been worth the effort. All these tools are available for free. Just sign up and open an account. It's that simple!
List of useful tools and websites:
If you want to find out what are the most relevant topics or the most popular contemporary discussions, you just need to open an account on Quora and get started. You can ask a question on a broad area of your interest and wait for someone to answer. You will also find references to other related topics and ideas and the responses that are there. In short, Quora is an extremely popular Q&A site. The biggest advantage of using it is that you get lots of solved and unsolved questions related to a particular niche and you can use the data and references to start writing your own 'hot content'. It also gives you an insight into the minds of the readers around the world and lets you find out the pressing problems that are bothering them and also figure out a way to provide them interesting solutions that they would appreciate.
Content curation is an important strategy for many content marketers and bloggers these days. Sharing brilliant content from around the web that has the potential to resonate with your audience is seen as a strategy to drive traffic as well as increases chances of link sharing. But finding the right content that can be shared can become a challenge. With Trapit, you can choose a category or subject of your choice and see the content that has been created recently. If you like something, you can share that particular piece either through your email newsletter or on social media. On top of that, it tracks the impact of the content on your audience. It also has a vast archive of different publications which allows you to know which articles have been shared multiple times previously around the net or which are relatively fresh and shareable.
Do you already have a topic in mind but you don't know how to develop the idea? Are you looking for the right keywords that would drive maximum traffic? Then you can give Google Keyword Planner a go. It not only suggests related keywords for your topic but such data as the number of times a particular keyword has been searched in a month. It allows you to develop optimized, keyword-rich content that will immediately drive sales. You will also have a list of keywords and ideas on which you can write posts in the future.
With these tools, writing "droolworthy" content is no longer difficult. There are other sites that you can look at but check these out first. They will help you to turn into a perpetual reservoir of ideas! If you need help creating content for your brand, contact us here at Omaha Media Group and we'll get you in touch with one of our content management specialists!
Contact Us
We want to hear from you, so what are you waiting for? Contact us today.
Get In Touch
Share this post
Comments