Why Local SEO Efforts are Important for Your Business
Why Local SEO Efforts are Important for Your Business
/images/uploads/blog/WHY_LOCAL_SEO_EFFORTS.jpg
Omaha Media Group
https://www.omahamediagroup.com/images/uploads/monster_gallery/Omaha-Media-Group-Black.jpg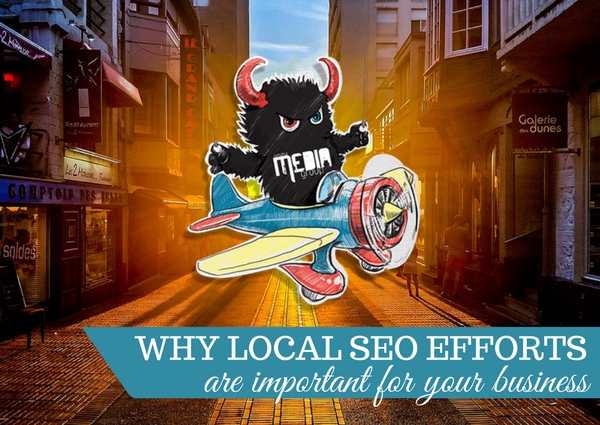 You must have read and have been told numerous times that search engine optimization of your website and blog is important to your business interests. It is true. However, if your business is centered on a particular region and primarily caters to local customers, your website and blog will have to be optimized with a focus on local searches.
For example, if you are based in Milpitas and you know that people from San Jose and San Francisco are mainly your customers, you have to make sure that every time a search query related to your industry or business category is made by someone from these areas, your web page, and other online resources will find a place in the first or second search engine ranking page.
Today, almost all businesses make an effort to include local SEO in their online marketing campaign. Businesses should make it a point to get registered in online directories. This would make it easier for Google and other search engines to crawl the content of your website and blog.
Since local SEO targets local customers who are genuinely looking to buy your product or use your service, the conversion rates have been seen to be high. If you want to buy a car, chances are that you would look for local dealerships rather than look at those which are far away. Psychologists say that if a customer sees a local shop or dealership, the urge to convert also increases because of the convenience factor and trust.
Some Interesting Stats
According to Econsultancy, a study conducted in 2011 revealed that 40% of mobile queries were for local information. It also says that 4 out of 5 people look for local information when making search queries using their smartphones. Google has also said that 95% of mobile users look up local businesses online to find out the address or telephone number of said local business.
DuctTapeMarketing also says that, according to Kelsey group, 74% of internet users look for local information. It further says that 61% of local searches result in a purchase. What do these stats point to? They tell you about the importance of local search engine optimization.
Importance of Local SEO
1. Local search marketing is highly targeted
You can target local customers by registering your business in online directories and also optimizing your website for local search queries. The advantage of local SEO is that it allows you to reach out to your customer at the exact moment when they are looking for a business like yours. The timely targeting allows higher chances of converting the prospects.
2. Very little wastage of resources
Local SEO is great because it allows you to only reach out to your business prospects when they are in the process of searching, and not otherwise. So, you can choose when to expose your business. You would not have to pay for the periods when nobody is making a query related to your business.
3. Local customers trust online business reviews
Local customers read reviews about local businesses and they trust these reviews more than what global experts are saying. So, if you can get good word-of-mouth from your local clients and customers, you are increasing chances of a sale.
Local SEO can give you a significant ROI and transform the scale of your business. It gives you better visibility and direct connection with customers. Make every effort to get it right.
Contact Us
We want to hear from you, so what are you waiting for? Contact us today.
Get In Touch
Share this post
Comments