Why Real Estate Agents in Omaha Need SEO
Why Real Estate Agents in Omaha Need SEO
/images/uploads/blog/SEO-FOR-REAL-ESTATE-AGENTS-OMAHA-NEBRASKA-OMAHA-MEDIA-GROUP.png
Omaha Media Group
https://www.omahamediagroup.com/images/uploads/monster_gallery/Omaha-Media-Group-Black.jpg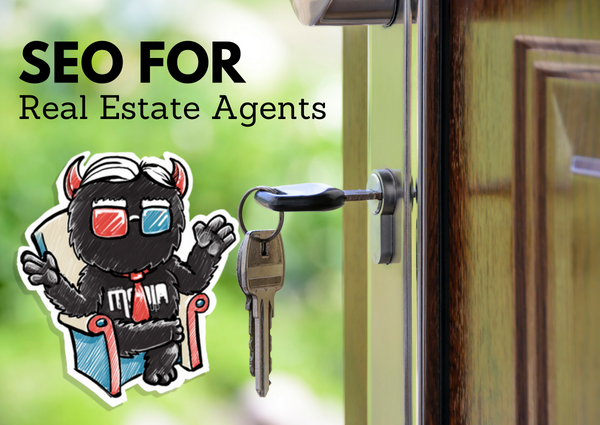 Over-saturated. Competitive. Being a Real Estate Agent in the Omaha market is tough. You might even feel that everyone you know has left their careers in corporate America to pursue selling homes and other properties.
So, how do you stand out online in a deep sea of Omaha Real Estate Agents? First and foremost, building relationships in the community is everything. But having a good SEO strategy can help your business and home listings surface to the top!
We know what you're thinking. "I sell houses…I'm not quite sure what SEO is…"
That's ok! We do!
SEO, in a nutshell, is actively ensuring that a website can be found in search engines (Google, Bing, etc.) through keywords, phrases, science, unicorns, and a whole lot of strategy.
As a Real Estate Agent, SEO can be tough because it is a saturated market. But, with the help of professionals (like yours truly) the rewards are huge. Being found in organic online searches means extra visitors to your website each month.
Extra website visitors typically translates to more listings, more traffic through your open houses, and ultimately, more homes sold. And you know what that means: more money in your pocket.
Can a Real Estate Agent do their own SEO?
Sure. There are a lot of aspects of SEO that a Real Estate Agent could perform on their own. Additionally, there are a lot of best practices that can be done from day-to-day.
However, you probably wouldn't want an SEO expert selling a house. Right?
Why Should Real Estate Agents in Omaha Hire a Professional SEO?
Speaking as experienced business owners, you need more time to do the part of your job that you love. For Real Estate Agents in Omaha, that often times means meeting clients, showing properties, closing, and having a good work-life balance (aka, going to Husker games to see Scott Frost coach a winning season).
We understand that in your line of work, you're often times at the beck and call of your clients. It can be hard to set aside the time you need to carry out the SEO strategy your business needs to be successfully found online.
We can relate to dropping everything you're doing to help a client. Delegating the work you're not fond of (SEO, digital marketing, social media, to name a few) gives you the time to ensure your clients have a great experience with you. Clients that feel taken care of can only lead to referrals and great reviews. Not only good for business but good for SEO!
By letting an SEO professional assess your business and market, a strategy can be built to determine what kind of content your website needs in order for you to crawl up the ranks. A Professional SEO in Omaha can research the neighborhoods you work in (Benson, Dundee, Millard, etc.) and the other local businesses you work with (loan officers, moving companies, general contractors) to develop useful information that Google loves to see.
SEO for Real Estate Agents in Omaha is so much more than adding fluffed up words to your content. It's building "internet relations" with a team around you to gain the best results.
If you haven't taken any steps towards an SEO strategy for your Real Estate business in Omaha, now is the time! As more and more Agents pop up, the harder it can get in the sea of internet searches! We'd love to help!
Contact Us
We want to hear from you, so what are you waiting for? Contact us today.
Get In Touch
Share this post
Comments