Customer Experience and SEO
Customer Experience and SEO
/images/uploads/blog/CUSTOMER-EXPERIENCE-SEO-OMAHA-MEDIA-GROUP.png
Omaha Media Group
https://www.omahamediagroup.com/images/uploads/monster_gallery/Omaha-Media-Group-Black.jpg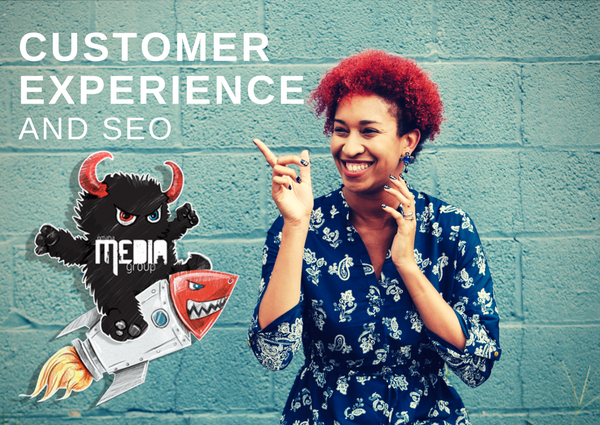 Now that you've decided to free up some time by having us implement our SEO and Digital Marketing strategies, what should your business focus on?
While much of business these days is about search engine optimization and digital marketing, it is, and always has been, about a customers experience. Ultimately, SEO, digital marketing, and customer experience go hand-in-hand.
You can have amazing SEO and digital marketing results, but in reality, those results don't mean a thing if you can't give your customers a worthy experience from start to finish.
As a whole, giving a customer or client a great experience with your business should be relatively easy. Treat them well, give them a great product or service, be trustworthy, and timely. However, timely can mean a lot of things to different people when we're in the age of instant gratification.
Customer experience (CX) isn't about putting out fires after they've been ignited. Customer experience starts the minute a person lays eyes on your business and your online reviews.
Enhancing Customer Experience
It is important for your business to stand out. To engage with your customer by delivering organization and convenience, a sense of improvement, novelty or delight…even greater health or wealth. Your mission, from the start, should compel your customer to take action in what your brand is delivering.
Customer experience is no longer a luxury that a business offers to its clients, it's a crucial priority to be taken seriously. It's been said that there's no such thing as bad publicity. However, we couldn't disagree more. We're certain that your reputation is an invaluable asset, especially online.
Did you know that 84% of shoppers say they trusted online business reviews as much as a personal recommendation from friends or family? And we all know that reviews almost always talk about a customers experience. In a world of review sites like Yelp, Google, Facebook, Amazon, Trip Advisor, etc. it's easy to have an experience documented immediately.
Enhanced Customer Experience Boosts SEO
Did you know online reviews matter to Local SEO? Why? Because customers love online reviews. Online review sites are in the business of predicting the future purchases of customers.
As mentioned, you always want to leave a good, lasting impression on your customers from the beginning, but what happens when a crisis does strike? How can you arm your brand against unhappy customers?
Problem solve immediately and follow up. Be human, transparent, and acknowledge when you're wrong. If you're unable to help directly, find a way to help through a trusted partner that can. Remember that a bad review is simply a conversation that needs to be diffused.
As you can see, customer experience starts even before a purchase has been made or a service has been sought out. Treat every experience as an opportunity to learn and your business will have great success!
How is Your Customer Experience?
If you're ready to spend more time on customer experience than SEO and Digital Marketing, we can make that happen.
Get in Touch!
Share this post
Comments